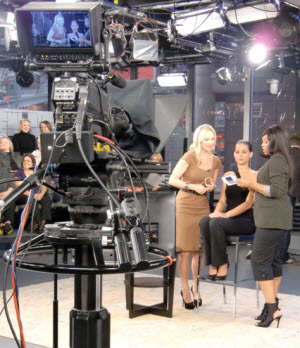 Recently I was in Canada to launch my line, Natural Beauty Inspired By Carmindy, at Shoppers Drug Mart, Pharmaprix drugstores and on the Shopping Channel. The days were long but fun, and what surprised everyone was how perfect my makeup stayed from the 5 a.m. call times to the 9 p.m. dinners. The only touchups required were a few dabs of powder here or a swipe of lipgloss there, and my face stayed fresh looking all day and night.
Not only is my line of course EPIC and designed to look great for hours and hours, but it also has a lot to do with the proper layering of each product. Applying moisturizer or a luminizing face primer to the skin first is key for foundation to look smooth and even and for it to last. If you apply foundation to skin that is rough or not properly moisturized, it can look uneven or heavy in areas and won't glide on smoothly.
Always apply concealer after your foundation because if you apply it before, you end up wiping it away. When you powder your face, make sure and use a sheer translucent fine powder that will not add an extra layer of pigment to the skin so your face looks fresh – not chalky.
Make sure to apply foundation and powder to your eyelids as this will give eye shadow something to adhere to and the colors will stay true all day. If you apply eyeshadows and eyeliners to untreated lids the natural oils in your skin will make the color change and the product will slip off easier after a few hours.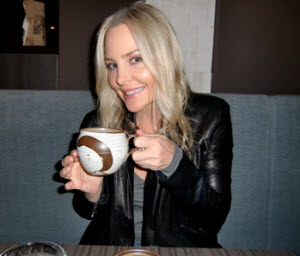 Use a tube technology mascara or waterproof mascara on long days so there is no smudging or smearing under the eyes and choose waterproof eyeliners that will stay in place longer then regular ones. For lips that last try applying a stain before topping lips with your favorite lipgloss. This way you have a backup color underneath the lipgloss so your smile stays perfect longer. With these easy tricks, you will look flawless from sunrise to sundown.
As an established makeup artist, many beauty brands send me samples of their latest products for consideration. I only write about the items that I truly love and I always abide by Daily Makeover's Editorial Ethics Pledge in each of my Positively Beautiful posts.

Try on foundation in the Makeover Studio!