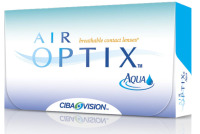 I just finished filming an online commercial for the fab contact lens company CIBA for their great Air Optix Aqua lenses. There are a lot of makeup tips I provided for contact lens wearers to ensure great looking eyes that stay comfortable. Keep an eye out for the video on CIBA's website in the coming month but for now here are five tips you lens wearers can use for beautiful and healthy eyes.
One of the first things you should know is when to throw things away. Liquid eyeliners and mascaras have a three-month shelf life and need to be discarded and replaced to ensure bacteria does not get into your eyes irritating them.
Second tip is to put in your contact lenses first before applying makeup so your vision is spot on and you can avoid tearing or smudging.
Third, make sure you blow off any excess shadow from your eye shadow brush so you don't get particles into your eyes or opt for cream shadows instead to avoid the problem all together.
Fourth is to use regular mascara on the top lashes and waterproof mascara on the bottom lashes to keep from getting runny makeup if you tend to use eye drops throughout the day.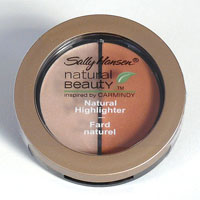 And last, if you want to keep eyes bright, apply a cream highlight shadow like Sally Hansen Natural Beauty Inspired By Carmindy Natural Highlighter Duo in Pink Luster across the entire lid from the lash line to under the brow bone then apply a navy blue eyeliner along the upper lash line. Curl the upper lashes and apply one coat of black mascara then add on an extra coat to the outer lashes for a little bit of a lift.
As an established makeup artist, many beauty brands send me samples of their latest products for consideration. I only write about the items that I truly love and I always abide by Daily Makeover's Editorial Ethics Pledge in each of my Positively Beautiful posts.