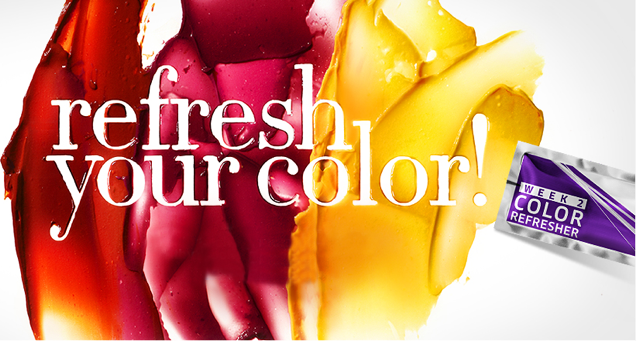 I may be a little hair color obsessed lately (who am I kidding, I'm always hair color obsessed) but there have been some pretty impressive innovations in the market as of late. Between foam hair dye and a new way to "refresh" your color if that initial fade begins, I can't control my excitment.
Clairol's latest product, Natural Insticts Color Refresher is a nourishing creme that you can use 15 days after coloring your hair to replenish the tones that are naturally lost. All that you need to do is hop into the shower with your color packet and you're given an instant boost of color. Since all color fades a bit, using the refresher packet is an easy way to give your strands that extra little bit that it needs inbetween dying sessions.
Using the refresher is as simple as applying a deep conditioner to your hair, but with gloves on. The box recommends that you shampoo your hair like normal, don gloves, and then apply the entire packet and distribute it evenly throughout your hair and wait 5 minutes before rinsing.
With such an easy process I'm kind of hoping they develop an "every week refresher and root touch-up" sometime soon…