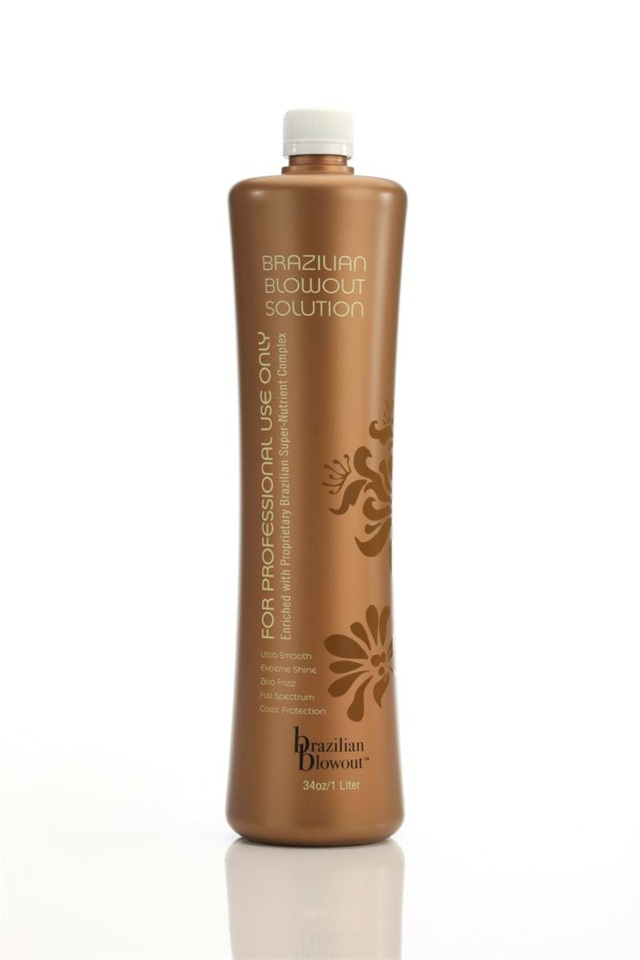 The makers of the Brazilian Blowout, GIB LLC, have been under fire for some time now and it appears that California will be the first state to rule against them. According to WWD, the superior court in Cali has has filed a proposed preliminary injunction citing that according to the state's testing, the formula for the hair straightening treatment does in fact contain formaldehyde and the company should have to let the salons it works with know.
In the preliminary injunction, it states that the Brazilian Blowout formula it "contains approximately 8 percent formaldehyde by weight, which is in the range typical of embalming fluid used by funeral homes."
The injunction continues by stating that the state was right in testing the formula in independent laboratories "because of [Brazilian Blowout's] fervent denials that its products contain high levels of formaldehyde."
This was obviously no easy battle for the state of California, as they had taken one sample of the smoothing product from a certified hairstylist and another from the offices of California OSHA (which had actually seized the product directly from GIB's repackaging facilities). Both were then tested at labs to confirm that there was between 7.87 and 8.4 percent formaldehyde by weight in the Smoothing Solution, which exceeds limits by more than eight times for salon workers.
California's complaint is due to the fact that at least five state laws were violated, including the failure to tell salon workers that they were being exposed to a chemical that is known to cause cancer.
If the injunction is approved, GIB (Brazilian Blowout) would have to provide a material safety data sheet to each customer that uses the product to warn them about the dangers of formaldehyde and change any packaging or promotions that used the statements "Formaldehyde Free" – because yes, they did in fact claim that.