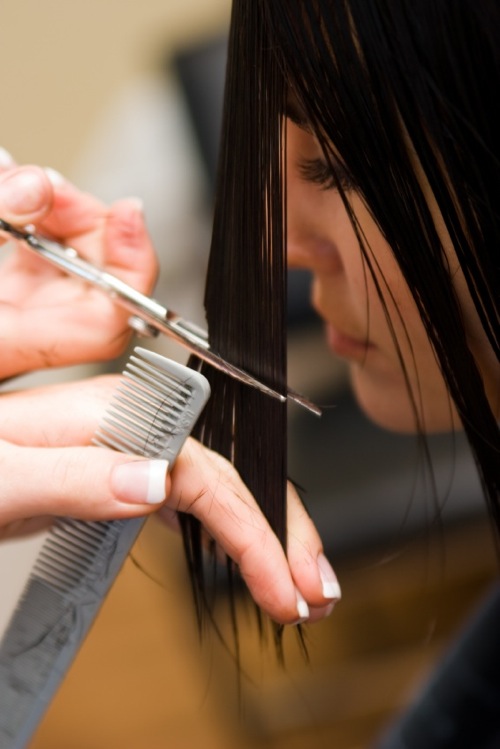 Dear Beauty Banter,
A bunch of stars are cutting their hair short right now and I'd love to go shorter – but I have a round face and I'm not sure I can pull off a short cut. What shorter styles would look good on my rounder face?
Sincerely,
Janet from New York
Dear Janet,
Great question! Personally, I feel beauty, or what looks "good," is a very subjective issue. There are diverse opinions out there on what it means, and that keep things interesting. I don't believe in boxing yourself into certain haircuts or lengths based on your face shape. A good stylist should be able to work with your given attributes to give you a haircut that pleases you. If you have a round face and you want shorter hair, talk to your stylist about maintaining length below your chin to elongate the shape. This gives a focal point for the eyes to go to and create an illusion of a slimmer, less round look. You can also play with different shapes to make the face less round. There's nothing like putting a square onto a round object to create added balance.
Sincerely,
Ngoc is a transplant from California where he was raised by an immigrant family. He attended art school at a liberal arts university where he received his Bachelor of Arts. After graduation was when he began his passion for hair and went to beauty school. Since then, Ngoc has relocated to New York and is currently a stylist at The Drawing Room. Ngoc says his favorite products are Redken Rough Paste and hairsprays, hairsprays, hairsprays!!
Image: istock.com