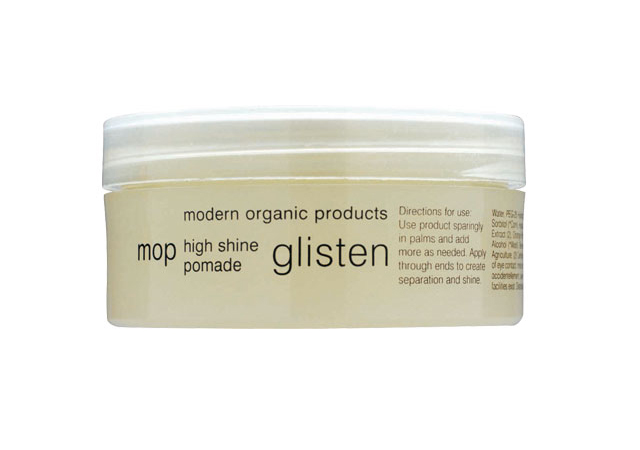 Dear Beauty Banter,
I have curly hair and the curls tend to lose their spring by the afternoon. Is there an easy way to revive them mid-day?
Sincerely,
Kate from Connecticut
Dear Kate,
Pomades to the rescue. This is a tricky fix for two reasons; If you use too much your curls are in even bigger trouble, and if you touch and scrunch the hair too much, you risk damaging the curls more. Take a very small amount of pomade and put it in the palms of your hands. Rub them together. Next gently smooth the pomade over your curls and scrunch just a little bit. MOP Glisten High Shine Pomade is a good product to keep on hand in your desk or purse.
Sincerely,
Eugene Davis
Eugene Davis is a celebrity hair stylist, wig designer and art director with 20 years of industry experience from music, TV, commercial, advertising, and editorial work.