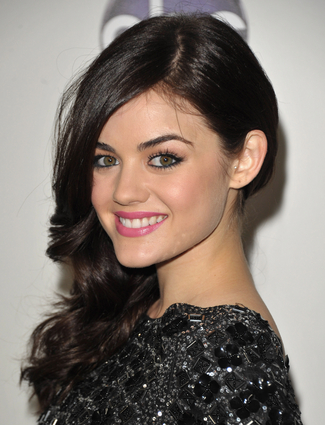 Photo: Getty Images
Not all of us are as naturally endowed as Brooke Shields. By that, we are referring to her eyebrows that have been envied for decades. Now more celebs like Rooney Mara and Pretty Little Liars' Lucy Hale (at left) are strutting their naturally thick brows as it becomes one of spring's hottest new trends.
Who doesn't love a natural makeup look that is also quick to recreate? Full eyebrows frame the face, especially the eyes, and can give you an overall younger, fresher look.
Would You Get Surgery For Bold Brows?
But beware: make sure that your brows are in proportion to your face so you don't fall into the danger zone of bushy brows. To shy away from a manly brow, make sure that the arch is strong and visible.
"The only mannish result I see is when the brow is thick and doesn't have an arch," Anastasia Soare from Anastasia Beverly Hills Cosmetics told us. "This shape creates an expressionless look that is way too harsh off the runway."
Define Your Eyebrows
So, the first step is to define that arch. Shaping is essential before adding to what you already have. Check that the start of the brow is aligned with the inner corner of the eye. The arch should be three-quarters of the way across the brow from there. Angle a pencil from the center of your lower lip to the outer corner of your eye. This is where the brow should end. Mark these spots with a brow pen.
Fill in Sparse Areas
Now that you know the outline of the brow, apply M.A.C. Impeccable Brow Pencil ($15, bloomingdales.com) to fill in any open areas in the brow. Use small, short strokes to create individual "hairs." Define the arch by lining the top and bottom.
"Fill in the area using brow powder once the ink dries to neutralize any sharp corners and mask the over-line with a double layer of color. The end result is so natural you can't tell where the natural brow ends and the over-fill begins," advises Anastasia. We love Lorac Take A Brow kit ($22, ulta.com) that includes two different eyebrow powders that can be customized to your hair color.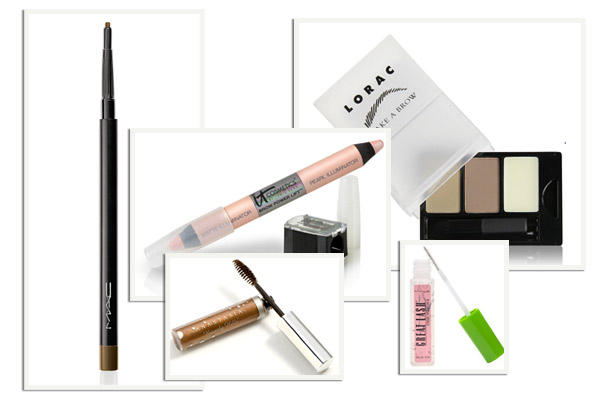 Do the Bold Brow at Home (from left to right): M.A.C. Impeccable Brow Pencil, It Cosmetics Brow Power Lift Anti-Aging Dual End Pencil, Anastasia's Tinted Brow Gel, Maybelline Great Lash Mascara in Clear Transparent and Lorac Take A Brow kit
Keep Brows in Place
To tame any unruly hairs, swipe on a brow gel such as Maybelline Great Lash Mascara in Clear Transparent ($6, drugstore.com). To get a thicker brow, use Anastasia's Tinted Brow Gel ($21, beauty.com) to add another layer of color. Apply the gel in short upward strokes and blend using a clean spooley brush.
How To Make Your Hair Grow Longer
Highlight Your Browbones
Highlighting pencils have been popping up all over cosmetics lines. Apply it just under your arch and along the highest part of your brow bone to reflect light and exaggerate the shape of your brow, explains Anastasia. This is the lazy girl's version of enjoying the trend without the longer application time. Our favorite is It Cosmetics Brow Power Lift Anti-Aging Dual End Pencil ($24, itcosmetics.com) that has a matte and pearl end to lift the brow while opening and brightening the eyes.
Spring is now in full swing and we can't wait to try out a natural, casual makeup look with our maxi skirts and open-toe stilettos! Will you be trying the bold brow this season?