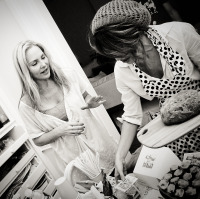 Is your face dry, rashy or puffy? Have you tried every cream, lotion and serum only to wind up low on cash with no results? The problem may not be the products but what you are eating. We all know that a diet rich in antioxidants and omega 3s can help keep your skin glowing and healthy and bad eating can really show in your face, but if your diet is a good one and you still have skin issues you may be allergic to wheat gluten?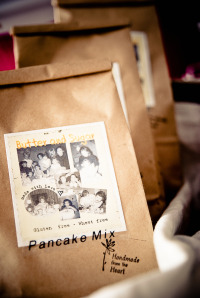 A very dear friend of mine actress Jennifer Esposito had this very problem. For years she battled with a very yellow cast to her skin, puffy eyes and serious dryness that just would not go away no matter what she tried and as her makeup artist on many occasions I witnessed these issues not getting any better. Her nails were brittle, hair dry and as time went on she also felt sluggish and fatigued. Finally, after many trips to different doctors she was diagnosed with Celiac disease and extreme allergy to wheat gluten that causes these very symptoms.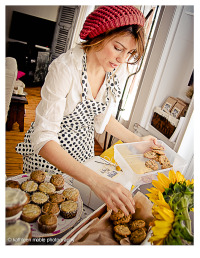 Wheat gluten is found in all wheat-based products like bread, pasta and cakes and acts like the glue that holds them together. In many people's bodies it's like internal toxic sludge and can cause the liver to work overtime and slows down the digestive process ie the puffiness, dryness and yellow cast to the skin. As soon as Jennifer went gluten-free her skin, hair and nails have changed 100%. The puffiness is gone and the yellowness has faded. Hydration has returned to her complexion and the nutrients are now being absorbed properly and she has never looked or felt better. Finally being able to overcome her personal beauty battle she is helping bring awareness to this issue by spreading the news to women who may have these symptoms to demand Celiac disease testing from their doctors.
She has also just launched Butter and Sugar, a fabulous new line of gluten-free goodies like bread, cookies, cupcakes, donuts and even pancake mix that can be ordered at butterandsugarglutenfree@yahoo.com while the website is being built.
See? So you really can have your cake and eat it, too.