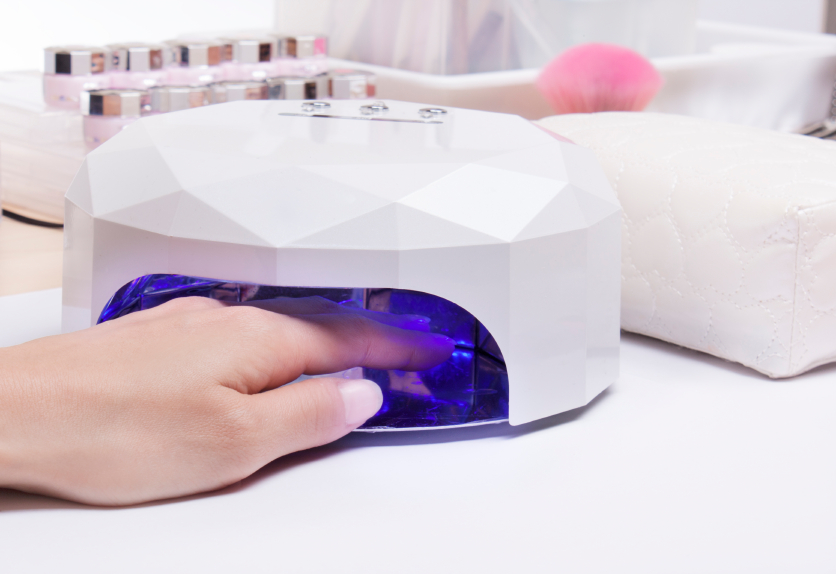 There are few things more frustrating than spending time and money on a manicure only to see it chip two days after the top coat dries. After struggling with how to make manicures last for decades, gel manicures were introduced and women everywhere were overjoyed at the notion of a manicure that could last, and look good, for up to two weeks. But, like everything that seems a little too good to be true, there's a bit of a hiccup: the UVR-emitting nail lamps used to cure the gel manicure to your fingernail (and make it last for as long as it does) came into question regarding whether they could cause skin cancer. In an official statement concerning the safety of the lamps, Elizabeth K. Hale, Vice President of the Skin Cancer Foundation, released the following statement this week.
"Research has shown that ultraviolet (UV) radiation-emitting devices are carcinogenic to humans. Although studies have shown that the skin cancer risk associated with UVR-emitting nail lamps for gel manicures is very low, it is not insignificant. The risk, according to anecdotal research, is greatest for squamous cell carcinoma (SCC), the second most common skin cancer. An estimated 700,000 cases of SCC are diagnosed each year in the US, resulting in approximately 2,500 deaths. SCC is mainly caused by chronic UV exposure and is very common on the hands and around the fingernails. If you must get a UV-gel manicure, The Skin Cancer Foundation recommends applying sunscreen to your hands beforehand. You can protect your hands from skin cancer, as well as wrinkles, brown spots and other signs of aging, by applying a moisturizing sunscreen with an SPF of 15 or higher to your hands at least every two hours throughout the day."
If you absolutely need to get a gel manicure, start making it a habit to put sunscreen on your hands before you head to the salon. Prevention is the key when it comes to cancer safety.
Will this make you stop getting gel manicures? Let us know in the comments below. 
Image via iStock