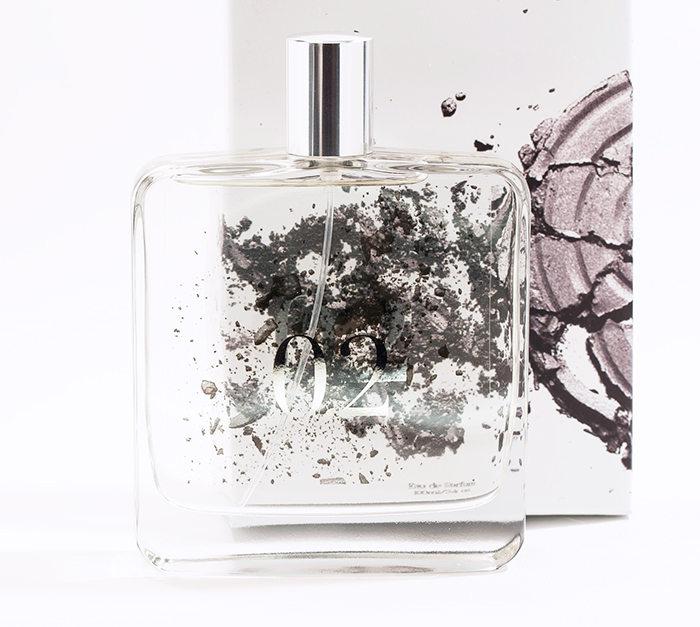 That's the question posed to us by 0.2, a debut fragrance that revolves around the idea that it takes one-fifth of a second (so 0.2) to look at a person and fall in love. Unusual in its inception, this fragrance was created by a motivational speaker, Holly Riddel, who appears to be on a life mission to advocate for love as the utmost intent. Keeping that in mind, it came as no surprise to us that the lore behind the fragrance is where the appeal lies, possibly more so than the scent itself.
But since this is a beauty site, let's talk about the scent. It's a unisex fragrance that contains top notes of Italian bergamot and spearmint, over Tunisian amber and Oakmoss for an earthier anchor to the fresh musk on top. Overall, the initial impression is a fresh scent–not too sweet, since it is unisex–but with a natural musk that morphs to your body chemistry. On some, you may smell the sharper leafy notes and on others, the soft woody musk may surface more. In its sleek square clear bottle, you may just mistake this as a pleasant and vaguely springy scent.
Riddel was a bit more forthcoming with her reasoning for a fragrance to be a connecter of people, as she explained to us that the scent is meant to emulate that inner thrill of love (or infatuation, attraction, call it what you will) at first sight and the feeling that something tremendous could happen. Not an easy thing to bottle. That's why she gave bottles out to friends, acquaintances and even strangers on the internet, encouraging them to wear the fragrance with the mindset of opening yourself up to possibility and love. Perhaps a magic potion, Riddell was ecstatic to tell us of the positive results those friends reported back. She aimed to create a fragrance that empowered people to realize they were in charge of their own destiny, and that 0.2 of a second is all you need to alter your life's path.
MORE: How to Create Your Signature Scent
It's a funny thing that happens when the perfect storm of intent and suggestion makes way for an almost self-prophesy of all the good (or bad) things that can come your way once you believe that it can and will. Fragrances have been used for centuries as a sensory talisman for good luck, attracting positive spirits or warding off evil ones, and finding love and fortune. It makes sense, considering that the sense of smell, while technically physical, is so closely tied to memory and emotion. What if instead of using a fragrance for attracting a mate, you use one as a reminder to yourself to keep an open heart instead? Or as a sensory symbol to change or mind yourself in the most positive way possible, inviting only positive things into your life. You might be surprised by where you find yourself ending up.
We're all for beauty talismans here, and while the jury's out as to whether a fragrance can be a love potion, we do love the idea of a fragrance that's made to be a personal charm for one's own enjoyment and taking pleasure in 0.2's uplifting yet calming scent.