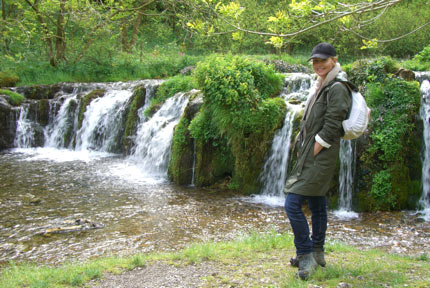 There's nothing like a little time in the great outdoors to
refresh your mind and body!
This time of year the weather is perfect for a hiking and camping trip. Even if you are being a rough and tumble outdoorsy chick, you can still look good in the woods! You just need a few specific things to throw in your backpack to keep you looking cute and help you stay protected from the elements.
The first thing you should pack is a great sunscreen. You need to apply it to the skin, no matter if the sun is shining or not. Even in overcast conditions you can get burned — the sun's rays can penetrate through even the thickest, gloomiest clouds. Pack the Kinesys Travel Size SPF 30+ Sunscreen, it's the perfect tiny size, so you don't have to worry about lugging big, heavy tubes in your pack.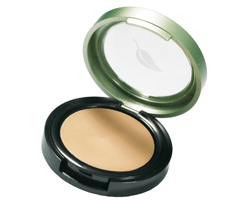 You'll also want to bring along a small sheer concealer — it can keep unsightly redness away and is a way better option than a whole face full of foundation. Try Sally Hansen Natural Beauty Inspired by Carmindy Fast Fix Concealer. Just dab on around the nose and areas where you may get a little red.
Keep your eyes defined with a smudge-free mascara on the top lashes only. Cheeks will be flushed from your hike and the brisk outdoor weather, so no need for blush. You lips however will need a little help. Throw a tinted lip balm in a zipper pocket in your pack for a bit of shimmering color and moisturization when you need it. I like Burt's Bees Lip Shimmer, which is the perfect pretty balm.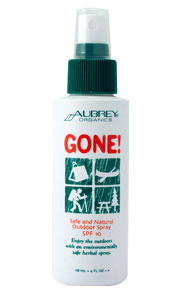 Lastly, don't forget bug spray to keep those pesky biting insects away. Please choose a DEET-free spray to keep yourself safe. I like Aubrey Organics Gone Safe & Natural Outdoor Spray SPF 10, because it's safe and it also contains a little extra sunscreen for your protection.
With just these few simple products, you'll look great without having to wear a ton of products. Have fun out there and look out for bears!
As an established makeup artist, many beauty brands send me samples of their latest products for consideration. I only write about the items that I truly love and I always abide by Daily Makeover's Editorial Ethics Pledge in each of my Positively Beautiful posts.