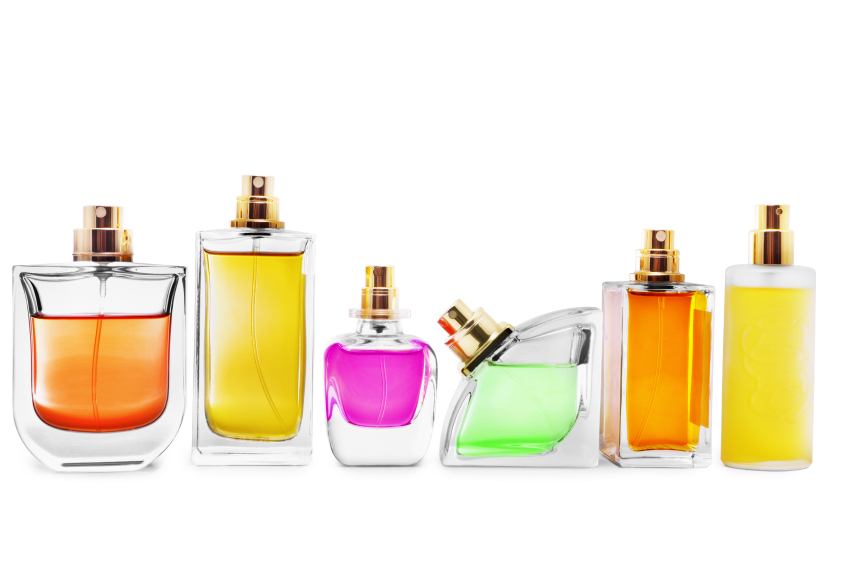 We're big fans of online shopping. Not only can we order a brand new lipstick in our pajamas if need be, but it also makes it possible for us to avoid the crowds and browse as long as we want. The only downside? Sometimes we'll receive a product only to realize that it wasn't quite what we were expecting, and that's especially true of fragrances. After all, it can be hard to choose the right scent without having smelled it.
To help us streamline our perfume purchasing process, we chatted with Sue Phillips, fragrance expert and founder and president of Scenterprises. Here, her go-to tips for buying a perfume online—and loving it long afterwards.
MORE: 8 New Fragrances to Try For Fall
1. Do your research: Be wary of discounted fragrances, says Phillips. You can actually end up with a really bad perfume if you order from a less than reputable company. Do your homework. Check customer reviews and even Yelp to make sure that the site you're ordering from is legitimate. To get a better idea of how other people tend to like the fragrance in question, do a search to see if it's been covered by any bloggers or news outlets. Their experiences may help inform your decision. Be sure to also take note of any return policies to make sure that you're able to return a product you're unhappy with.
2. Sign up for a quiz: Don't worry, you'll like being graded on this kind of quiz. Some websites and companies (like Scenterprises) offer scent personality quizzes that will help you determine what your olfactory preferences (what types of scents you're into) are, your actual personality and what kind of lifestyle you lead. All of these are important factors for finding your perfect fragrance, says Phillips.
3. Pay attention to the descriptions: As it turns out, those descriptions of perfumes on websites are definitely not bogus. Fragrances should actually be described with something that evokes some kind of emotion, says Phillips. That way, you'll get an understanding of whether or not that type of scent matches your personality and lifestyle.
MORE: 15 of the Prettiest Perfume Bottles For Spring
"If you're bright and sunny, you're not going to want something heavy and overpowering," she says. So look for descriptions that really appeal to you and sound like they match both your personality and lifestyle.
4. Know your notes: You're guaranteed to see the word "notes" in the description of any perfume online. Though they can be separated into as many as seven different groups, Phillips divides the different notes into four main themes or families: fresh, floral, woodsy and oriental. Knowing what theme suits you best might help you choose the right perfume. Consider this your guide:
Fresh: This family consists of simple, elegant, and clean notes—meaning anything citrus, green, and organic (think fresh air after a rainstorm). Go with a perfume with fresh notes if you're looking for something outdoorsy and youthful.
Floral: In this family, you'll find notes from roses, lilies and jasmine, to name a few. You'll also find floral blends, like fruity floral (which will have notes of strawberries, pomegranate, or guava, for example) and floral oriental (which will have notes of spices like vanilla, nutmeg, and cinnamon). Because of this, you have a pretty big range of options when it comes to floral scents. You'll find both soft and subtle scents as well as bold and exotic ones in this category. This family of scents is best for the ultra-feminine girl.
MORE: Digital Perfume: The Bizarre New Product to Hit the Market
Woodsy: Perfect for those who like to be both outdoorsy and sophisticated, scents in this family remind people of the Great Outdoors, says Phillips. In this category, you'll find notes of sandalwood, birchwood and cedar, to name a few. Woodsy notes are also often used in men's fragrances, so consider these if you find yourself spritzing on (and loving) your boyfriend's cologne.
Oriental: The scents in this family aren't for the faint of heart. They're big and bold and are perfect for people with a sensual, exciting personality to match. You'll find notes of vanilla, musk, nutmeg, coriander and more in this category.
Image via Istock