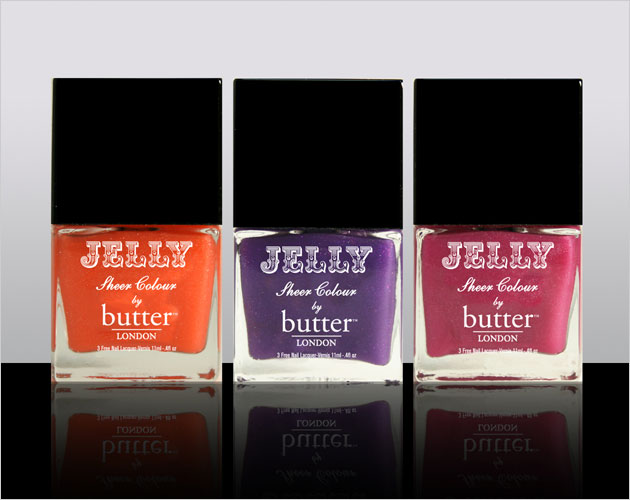 Are you ready for this jelly? After seeing this fab trio of nail polishes I know I sure am! Each of the three cheerful shades is actually a sheer gloss of color that adds just a hint of tint to your nails. Since spring nail trends were all over the place –we saw everything from nude to neon–creative director Nonie Creme created these polishes as a sort of middle ground. The sherbet shades satisfy the bright color and optimism of the season, but the sheerness keeps them practical. You can wear them alone as stain for your nails, or do like I do and apply them over an opaque white nail polish to create a mod, layered effect.
Price: $14 each
Where to Buy: butterlondon.com
As one the web's largest beauty sites, DailyMakeover.com constantly receives products from beauty companies for editorial review. Please read our Editorial Ethics Pledge if you'd like to know how we select products to feature.