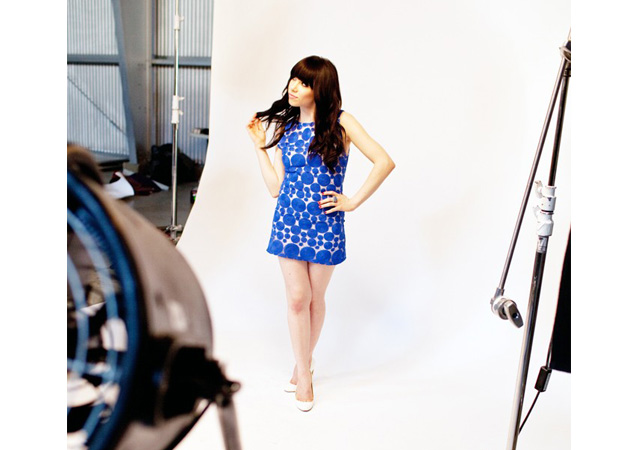 Burt's Bees has announced that they've signed the "Call Me Maybe" songstress, Carly Rae Jepsen, to front their new Red Ruby Groovy products from their body line, Güd. This will be the first time Burt's Bees has ever had a celebrity spokesperson, and according to WWD, Brian Berklich, the global marketing manager for Burt's Bees explained that they wanted Jepsen due to the fact that she is so well known among young women in their target audience, especially in those that wanted natural-based products.
For her part, Jepsen has always been a fan of the brand. "I've always been attracted to things that smell feminine," said Jepsen. "I don't mind if my boyfriend wants to get a little closer than usual, and I like things that are energizing. This is a combination of both. I feel very womanly, and it makes me sort of ready to take on more." Jepsen has already been hard at work with the brand shooting the campaigns, one of which had a Fifties feel (taking place in a red shower with Jepsen in a tutu) and the other with a Seventies style (pictured above) with Jepsen in a blue dress.
The ads will debut in May, and you can already purchase the Red Ruby Groovy product line – which consists of shampoo, conditioner, lotion and body wash and is Güd's fifth scent so far.
[WWD]