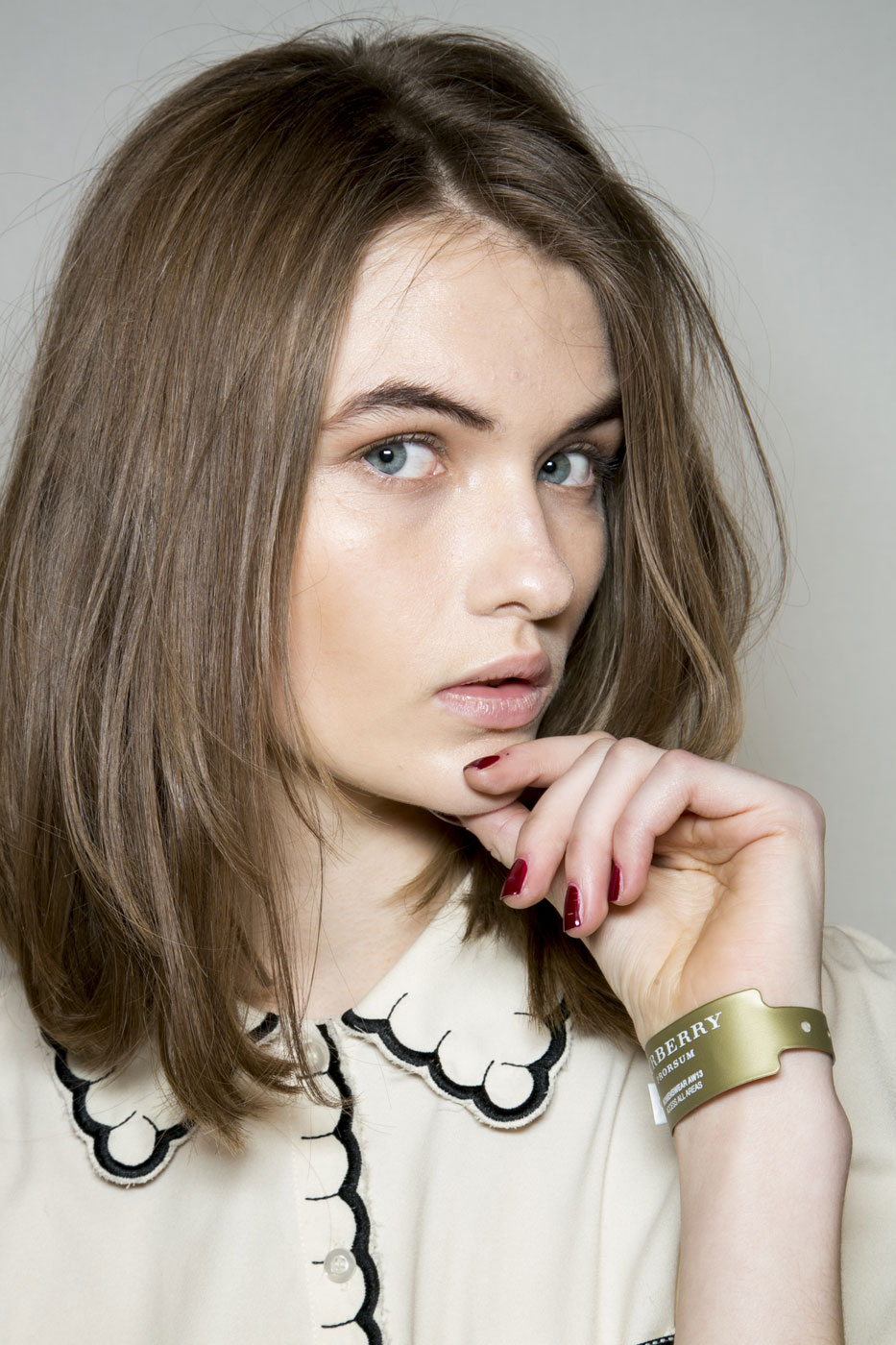 We've been seeing more and more luxury brands make the leap into the beauty realm as of late, the most recent of which being Burberry. After their show at London Fashion Week this past week, the iconic British brand announced its foray into the world of nail polish. The clothing collection, inspired by classic '60s beauty and the beloved trench coat, was accessorized with oxblood nail polish with a sheen finish.
The ready-to-wear clothing at Burberry has been much sought-after for years, serving as a classic status symbol for the fashion forward. The nail polish collection that will be available in Fall 2013 was inspired by the oxblood polish worn on the runway, and will be a part of the "Trench Kisses" beauty collection to also debut in Fall 2013. Consisting of Oxblood, Poppy Black, and Stone, the collection will be comprised of the colors that form the brand's iconic check pattern.
Are you going to own a piece of the Burberry nail polish collection come Fall 2013? Tell us in the comments below! 
Image via Imaxtree