First it was Kim Kardashian, then Stacy Keibler and now Britney Spears is the latest celebrity to go brunette. The singer took to Twitter to share her latest makeover. Though the tweet made no mention of her new hair color choice, she did use the opportunity to hawk her latest perfume: "Spice up Valentine's Day by getting 'Naughty & Nice' ((pun intended)) ;)"
This isn't the first time Britney has gone brunette. The singer has gone back and forth between blonde and brunette several times over her career. The question is, how long will it stick this time?
Which look do you prefer?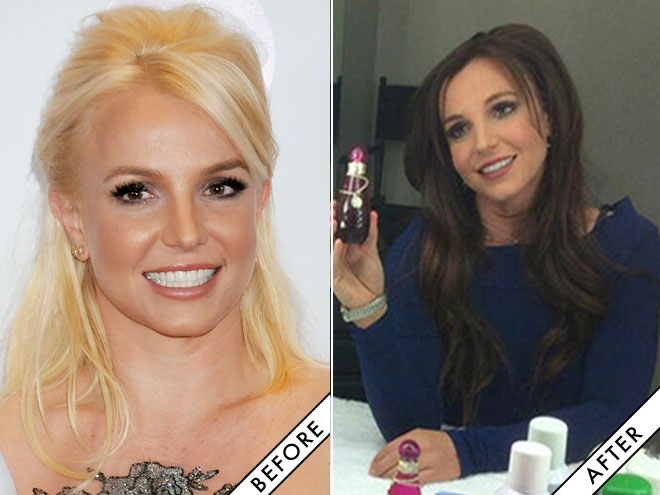 Read more: The Best Brunette Hairstyles