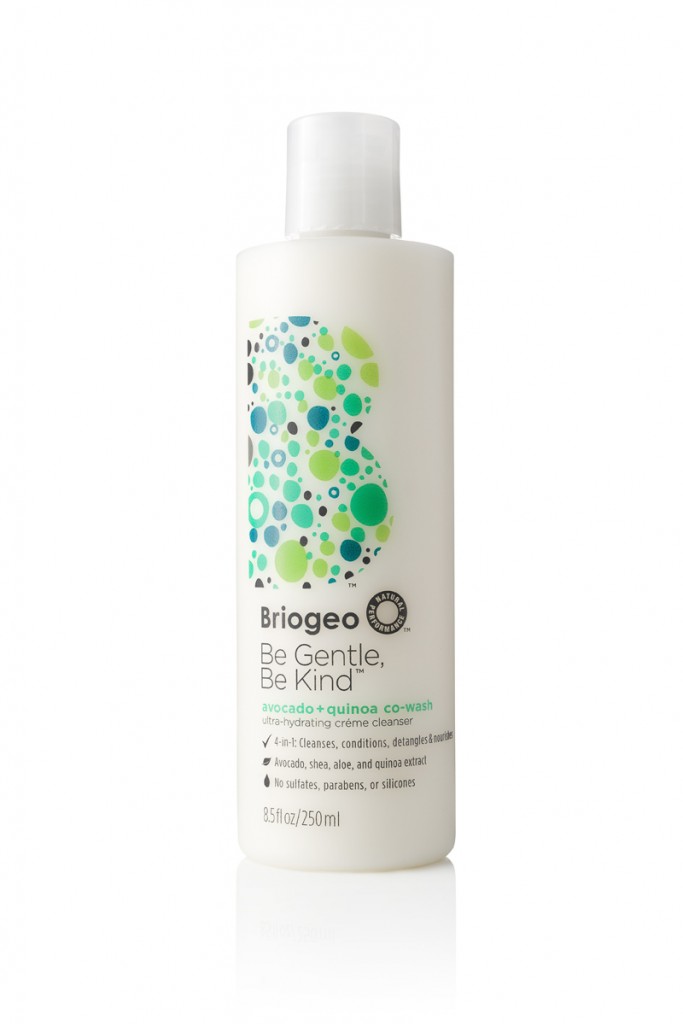 Co-washing has been getting a lot of buzz over the past year, so I was already pretty well-versed in the concept: cleaning hair with a conditioner versus a shampoo. I even tried a pretty popular brand of co-wash but was left unimpressed with the way it made my hair feel heavy and greasy. A recent find, Briogeo Be Gentle, Be Kind Avocado + Quinoa Co–Wash ($20, sephora.com), may have just made me a believer.
My hair has a weird in-between wavy texture that makes it hard to find products that work. Products created for curly hair are usually a little too heavy for me, and products made for straight hair don't do my waves any favors. I also tend to get a really itchy scalp if I use any type of shampoo that strips moisture from my hair and scalp, so I decided to give co-washing another shot when I saw the new Briogeo cleansing conditioner.
The no-poo cleanser really moisturizes my hair, which is what all wavy and curly girls truly need (moisturized hair equals less frizz). No co-wash will give hair a squeaky clean feel, but this one doesn't leave it super greasy, either. Instead, my hair is left with a small amount of gritty texture, which has actually helped in styling it. And if I ever feel like my hair is getting too greasy or there's too much build-up, I just switch to a clarifying shampoo for a wash.
To use the product, wet hair and gently massage it into your scalp. Then run it through the ends of your hair. I like to let it sit for a minute before rinsing it out, and then I usually let it air dry. If you're someone who has always used traditional shampoo, it might take your hair a week or two to adjust to the extra moisture. Try to fight through the greasy stage with some cute updos, and then your scalp will get used to the new co-washing method.
Read more: Co-Washing 101: Everything You Need to Know about Skipping Shampoo