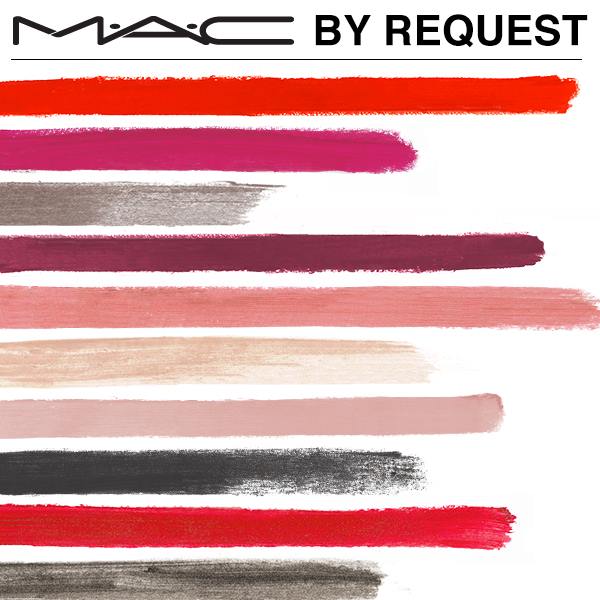 MAC By Request is back again!  Starting July 8th and running through July 21, makeup lovers everywhere will have the ability to vote on their favorite lip products and shadows that will be back exclusively online and for a limited time only come Spring 2014.  Voters will chose from a variety of lipsticks/glasses and eye shadows and whichever three from each category yield the most votes, will appear on the site for purchase once again. Colors including: Tomango, Hoop, Ashbury and Fiction are among the "rare, retro-classic colors" from the original collection that could possibly be seen once again.
Aiding you in transitioning back to fall, the eye shadows are great metallic neutrals and the lipsticks – a perfect way to hang on to summer just a little bit longer.  So get to your Facebook on July 8th (today!) for the full list of products that are comeback material, and get ready to vote because you have the power to bring back a classic.  You know, that good feeling when something you've always loved has once again come back into your life?  Ahhhh, that's how it was always supposed to be.
Like last year, we're sure you can't wait to vote on your favorites. Share with us your picks and of course, happy voting!