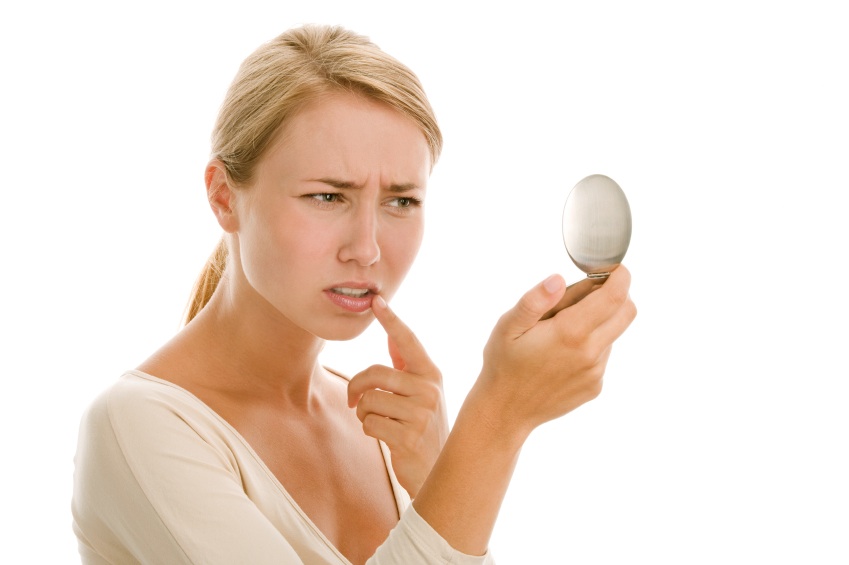 Stressing before the first day of school? New outfit, new haircut, new lipstick and, sadly, a new pimple. But don't let a little blemish bring you down! Before you go popping-happy, see what Dr. Jeanine B. Downie, M.D., of Image Dermatology, has to say about those sudden pimples that always seem to rear their ugly head right before a momentous occasion in your life.
When it comes to your skin, it's a testy relationship. But if you take the time to understand it and treat it right, the results may please you. Dr. Downie gave us her skin do's and don'ts below:
BH: What is the biggest misconception about pimples?
A common misperception is that you just have to deal with acne. That is not the case! Everyone's acne must be treated differently and with the variety of treatments available your dermatologist can help identify the best course of treatment for you.
Is it really THAT bad to pop a pimple? How does it make it worse?
Squeezing or picking your blemishes – with fingernails, pins, or anything else – can force bacteria deeper into the skin, causing greater inflammation and infection. You will also increase the damage to the surrounding skin, meaning you may be more likely to have a permanent acne scar.
If you aren't normally prone to acne, what is the best remedy to get rid of a pesky pimple quickly?
First and foremost do not pick at a pimple. This will only cause greater inflammation and irritation making it more noticeable. For the occasional pimple I recommend cleansing the skin and using an over the counter topical treatment that includes salicylic acid or benzoyl peroxide. Even if you are not normally prone to acne, I still recommend that you see your dermatologist regularly as they can help you address your specific skin care needs, including the occasional pimple. Before you are tempted to skip going to your dermatologist, please remember even one pimple can scar you.
Why is it that pimples always seem to pop up right before a big event?! Is there any secret method to preventing a breakout?
It does seem that acne has a way of showing up in time for big events like weddings, class reunions, birthdays, etc. We know that stress and hormone fluctuations can cause acne, so it is likely that the stress caused by planning and preparing for a big event may contribute to this. My advice for big events is to speak with your dermatologist well in advance. We can work with you to prescribe the right medication to help prevent breakouts. For many of my female patients I prescribe treatments like ACZONE® because it is lightweight and non-drying so it can be easily worn under make-up. Stress may flare up acne, but exercise combats stress. I recommend incorporating exercise into your routine at least 4 times a week.
What is your number one DO and DON'T when it comes to skin?
Always wear sunscreen! Skipping sunscreen can not only increase your risk of skin cancer, but it can also increase acne scarring and can age your skin. The best tool anyone can have in their skin care arsenal is a broad spectrum sunscreen with UVA/UVB coverage. When it comes to your skin do not go it alone. Your dermatologist is your friend, at the very least be sure to make and keep an annual appointment. During your annual appointment we will do a full mole check and can address all of your skin care questions and concerns.
[Image via Istock]