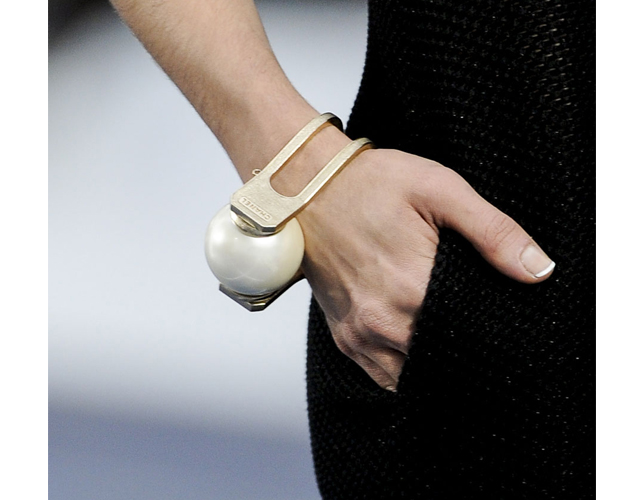 We have spent the morning waiting (seriously, we're that obsessed) for news on what exactly was painted on the nails of the models backstage at Chanel. Because as we all know, the nail polish at a Chanel show is a trendsetter, season after season. Everyone refers to Chanel's Vamp when transitioning back to fall (a staple dark red shade that cannot be duplicated, although many brands have tried) and when searching for that perfect metallic, a smart girl reaches for a shade such as Granite or Peridot.
This season though, our jaws basically dropped to the floor when the models were seen with classic French manicures. Not French manicures with a twist, no, but literally just a classic French. A manicure that we scoffed at when the Real Housewives still requested it at salons, one that we thought was reserved for the over 50 set.
Does this mean that the French manicure is back? Does Karl Lagerfeld have the power to revive such a – dare we say – vintage nail look? Let us know your thoughts in the comments below!
[Image via IMAXtree]