If we've learned anything from the recent braid epidemic (maybe they're not taking over the world, but they are certainly taking over our Pinterest), we know that braids don't have to be a quick twist and go. They can accompany any outfit, even the most glamorous gowns at Cannes. Check out some of the best (and most daring) braids we spotted on the film festival's red carpet, and think again about pairing a braid with your cocktail dress for your next soiree.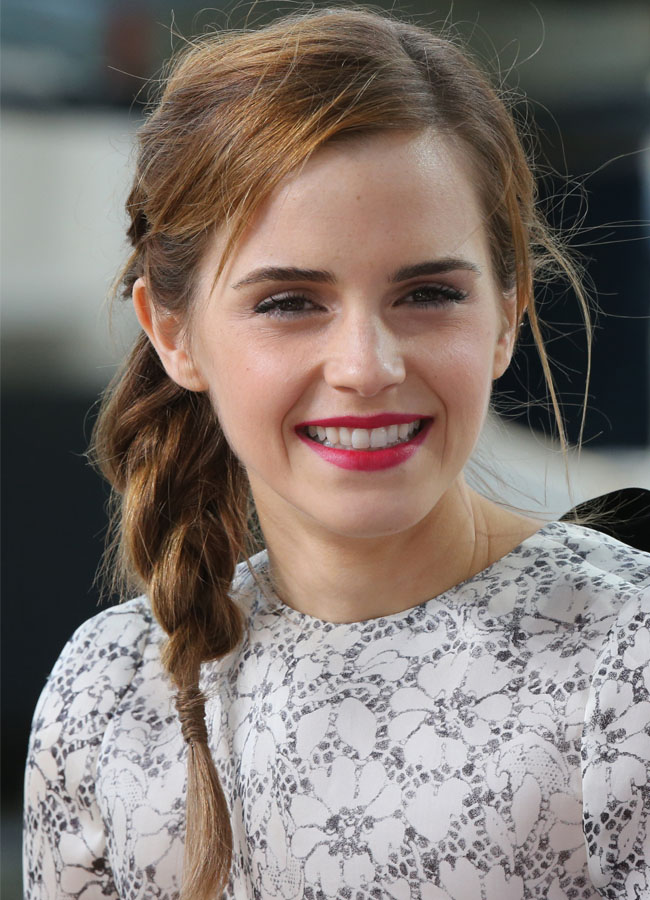 Emma Watson dressed down her bright lip and floral dress with a loose side braid. To give the style more structure like Emma's, braid behind both ears and bring both braids together at one side, then secure with an elastic.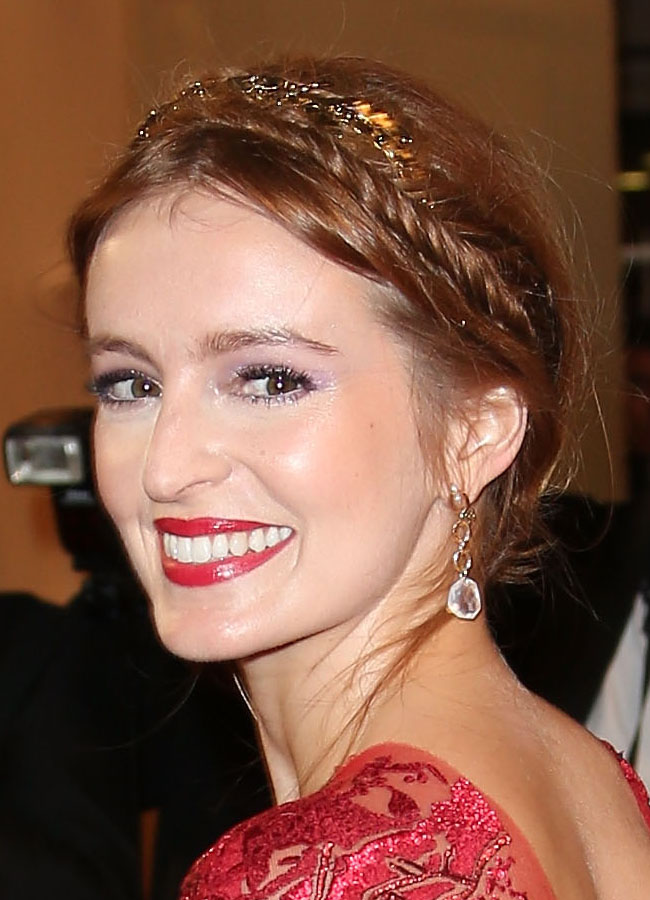 At the As I Lay Dying premiere, Ahna O'Reilly created a double headband, pairing a gold band with a fishtail braid along the hairline. This definitely takes the braided updo trend up a notch.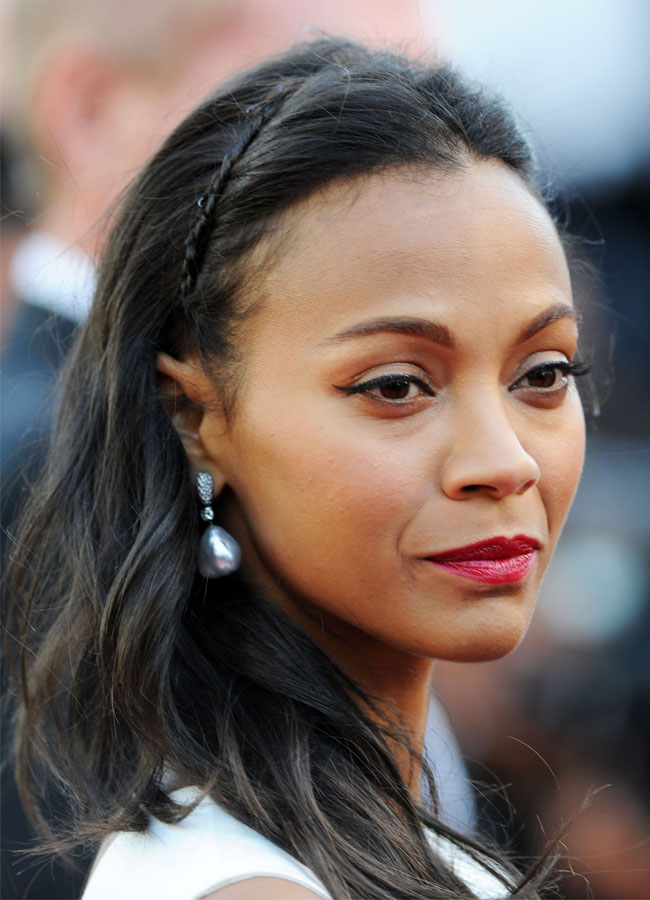 Zoe Saldana went with a similar headband braid look, opting for a simple headband braid and subtle center part. The casual hairstyle toned down her bold lip and cat eye, making it appropriate for a daytime red carpet appearance.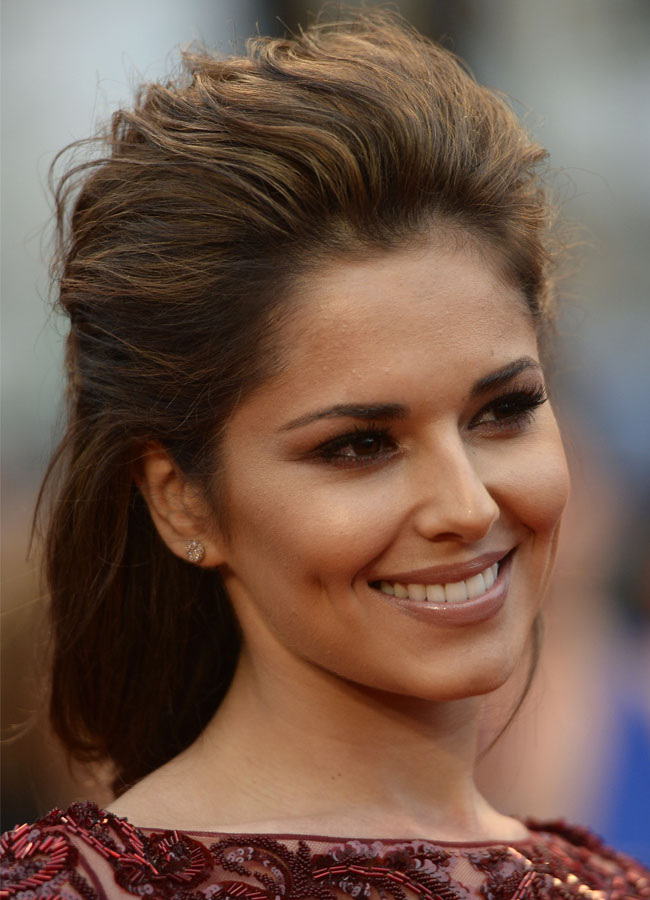 From the front, it appears Cheryl Cole is sporting a simple half-up style. But from the back…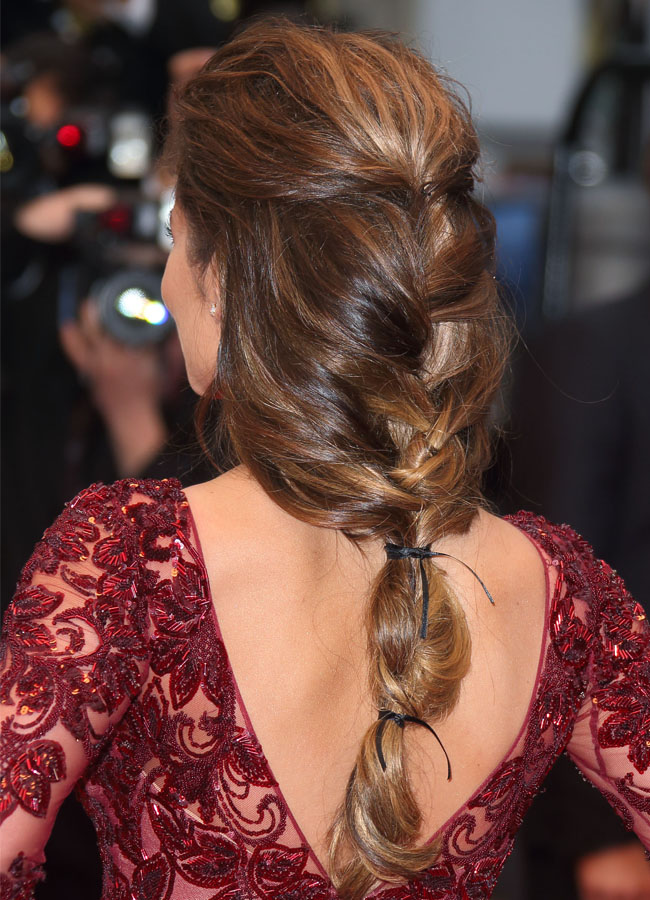 You can see the singer has a loosely braided hairstyle that is tied in various places throughout with black ribbons. Now that's a way to take ribbons from girly to posh.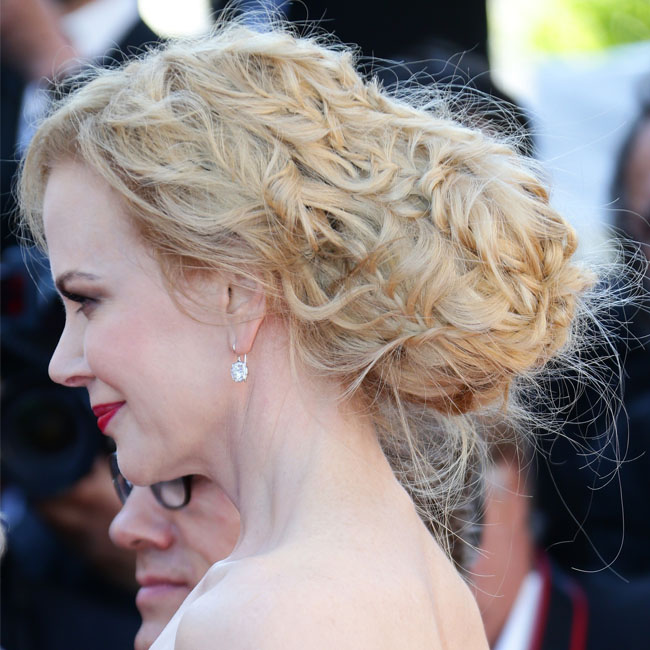 Nicole Kidman kept surprising us all throughout Cannes with her over-the-top intricate hairstyles. And this beehive braid was no exception. It looks like a combination of French braids intertwined. Although we'd probably never try it, we are loving the texture.