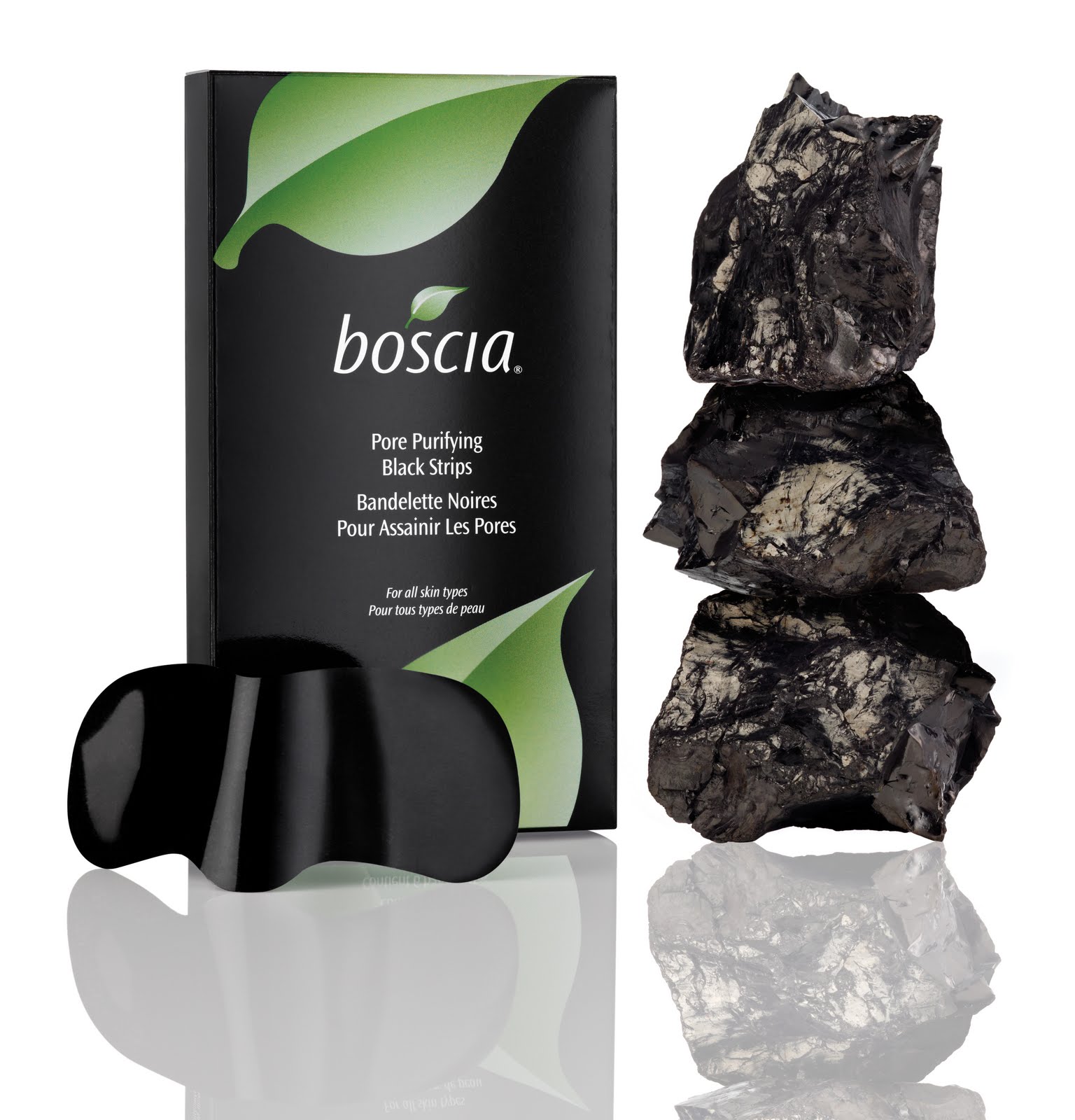 At Beauty High we constantly have new products crossing our desks and are always on the hunt for the next best thing. "The One Thing" is our way of sharing with you that must-have product that you need to introduce to your lives right now, whether it's from a drugstore or a department store.
OK—we get that pores are necessary for releasing oil and sweat and serving as the home for our hair follicles, but truth be told, we wish we could do without 'em. When pores become clogged and blackheads or blemishes start to appear, we're ready to head for the hills. Since picking and squeezing at those pesky pores is frowned upon (our facialists told us so), thankfully there are a number of great products out there to help clean out and minimize the look of them. Our new fave product? Boscia's Pore Purifying Black Strips.
These groundbreaking strips are a part of Boscia's "Black" line of products, fortified with charcoal powder to help draw out impurities and toxins from the skin. We're excited to share with you the latest and greatest pore-minimizing product that gives a new meaning to "black is slimming".
MORE: The Best Skin Care Routine for 20-Somethings
What Makes It Different: 
Charcoal gives standard pore strips a run for their money with its incredible clog-busting capabilities
Witch hazel extract (a natural astringent) tightens pores to help them appear virtually invisible
Boscia's products are free of preservatives so that your skincare experience is gentle and largely organic
Why It's The One Thing:
We love a good product that's both natural and effective, and these awesome strips are just that. Smaller pores without synthetic elements or parabens? We'll take it!
Where to buy: Pore Purifying Black Strips, $28, Sephora.com.