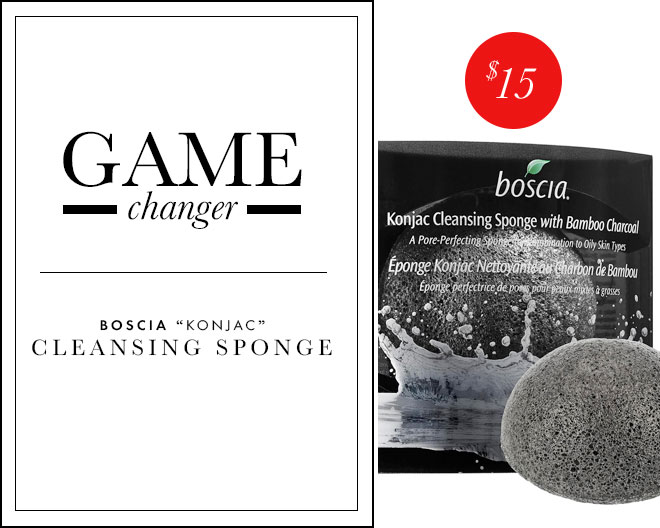 In our new series, Game Changer, we're highlighting products that are so good, they are having a significant effect on our beauty routines.
I would not be remiss in claiming that, all occupational choices aside, my exfoliation prowess has always been slightly more advanced than most. I got my start, as most young beauty aficionados do, with the ubiquitous gritty almond scrub, but it wasn't very long at all before I was venturing into my mother's bathroom cabinet to help myself to her supply of Yves Saint Laurent's creamy, gentle chemical gommage. It looked, smelled and felt luxurious, and it left my preteen skin feeling like decidedly grown-up silk.
It goes without saying that I never turned back. I still dabble in a rich scrub from time to time, but I have to choose carefully—my sensitive, acne-prone skin, which reddens and itches and breaks out if you look at it the wrong way, is no match for rough microbeads or nut shells. Hell, I don't even use towels on my face. This has often led me into the arms of my (and everyone else's) beloved Clarisonic, and the occasional scrub-down with a warm, damp muslin cloth. Until now, that is.
The konjac sponge isn't a new concept in beauty—in fact, like everything that's great and takes years to get to us, it's very popular in Asia. These "sponges" are small, squishy, super soft on the skin, and are 100 percent natural and made from the root of a vegetable tree. It's a little confusing—and definitely weird—to discover that this gentle exfoliating tool comes straight out of the ground, but considering it's the best thing to happen to my skin care routine as of late, I can deal. Boscia Konjac Cleansing Sponge with Bamboo Charcoal ($15, sephora.com) is not only the easiest but also one of the most effective tools or products I've ever used to scrub my face. They're so super gentle that you can even use them on your eyes with cleanser to remove makeup.
All you have to do is wet the sponge thoroughly with warm water and use it to massage your cleanser into your face. It somehow manages to exfoliate and cleanse the pores thoroughly without ever feeling rough or like it's, well, scrubbing your face off. Used in circular motions to lather, it feels great, like a massage, and it is ridiculously easy to clean and store: Just wet it again, squeeze it out until there's no cleanser left in it, and hang it up or leave it somewhere to dry. No changing a brush head, and no having to worry that your roommate will steal it, because it looks like nothing you've ever been told to put on your face. And at that price, you can just pick up a new one should anything ever go amiss. In my experience, it doubles as a great cat toy.
Read more: The Best Exfoliator for Every Skin Type