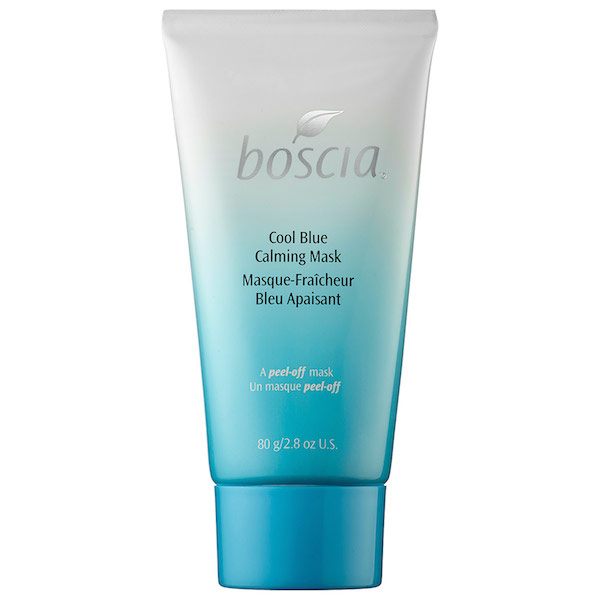 At Beauty High we constantly have new products crossing our desks and are always on the hunt for the next best thing. "The One Thing" is our way of sharing with you that must-have product that you need to introduce to your lives right now, whether it's from a drugstore or a department store.
As the seasons change, we become acutely aware of how the changes in temperature are affecting our skin – and what small tweaks we can make to our beauty routines to remedy any flare-ups. We're always on the hunt for masks that calm redness, and Boscia's Cool Blue Calming Mask does just that, plus it's formulated in a cool, peel-off design. The mask itself helps to reduce any redness while also provide a coolness to your skin and moisturizing at the same time, so we find it great in the winter and summer, depending on your skin care needs.  Basically, we pull this baby out whenever we need to revitalize our tired faces.
MORE: 9 Dry Skin Beauty Tips to Make It Through Winter
What Makes It Different:
Formulated with sea whip (the world's most powerful natural anti-inflammatory) this mask battles redness like a pro.
A combination of willow herb and peppermint-derived frescolat helps to give a cooling sensation and reduce redness.
The aloe vera in the mask helps hydrate, heals and promote skin firmness.
Why It's The One Thing: 
The easy-to-use mask is applied in a thick layer and left on for about 25 minutes while it hardens, so it can be peeled off in one sheet. If there is any residue left, you can simply rinse it away with water. You'll find that your face instantly looks refreshed, and redness will subside.
Where to buy: Boscia Cool Blue Calming Mask, $34, sephora.com