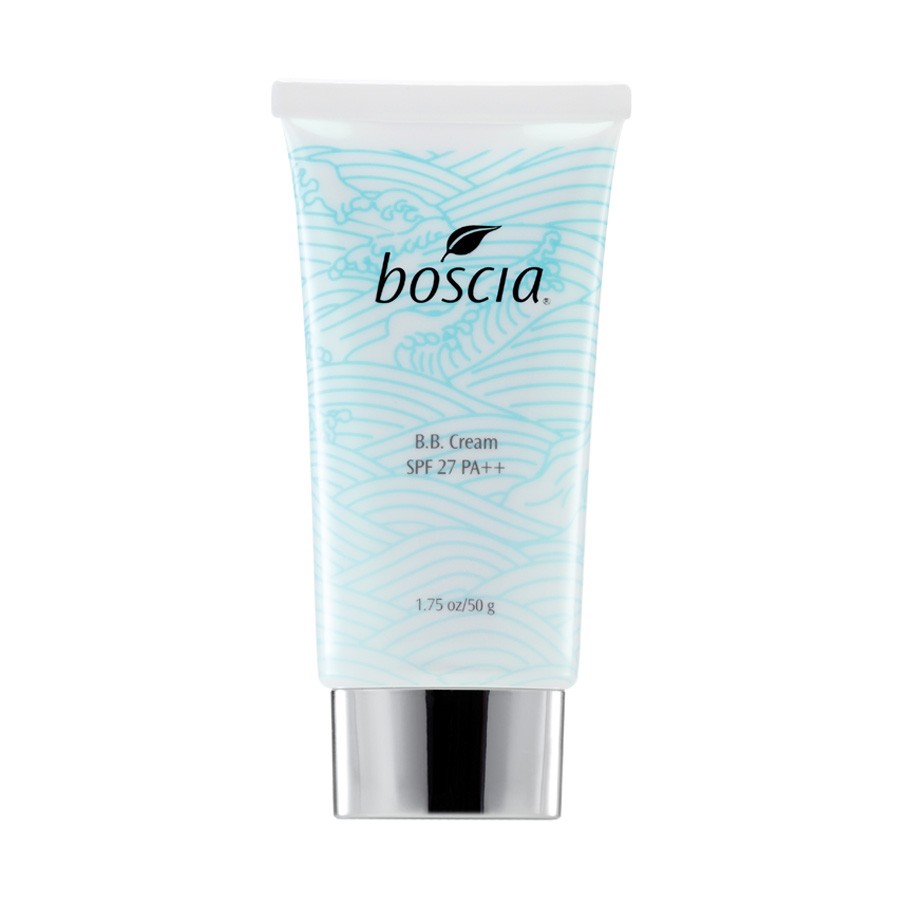 At Beauty High we constantly have new products crossing our desks and are always on the hunt for the next best thing. "The One Thing" is our way of sharing with you that must-have product that you need to introduce to your lives right now, whether it's from a drugstore or a department store.
Have you ever been on the lookout for a way to make your beauty routine more quick and simple? If so, look no further and take a minute to meet the best BB Cream EVER—Boscia BB Cream Broad Spectrum 27 PA++. This BB Cream not only perfects the look of your skin but also works to correct your actual skin.
It's always easy to find your shade in this BB Cream since, well, it only comes in two shades—light (for super pale skin) and original (for everyone else). It uses SPF 27 and PA++ to seriously shade and protect your skin from the sun and also works to promote skin elasticity and reduce the look of fine lines and blemishes.
What Makes It Different:

It's formulated with Abyssine which is a naturally derived survival molecule that shades and soothes your skin.
This BB Cream also features Hydroxyprolisilane that helps to promote skin elasticity and reduce the look of annoying fine lines.
Since it only comes in two simple colors (it's self-adjusting) finding your shade will be a breeze.
You can also find Beta-Glucan in Boscia's BB Cream that will help to give your skin the essential moisture that is needs and protects you from environmental damage.
Why It's The One Thing:
Of all the BB Creams we've tried, this one provides the most coverage. It's surprisingly lightweight and almost feels non-existent which is impressive considering how much coverage you get.
It can be used as the last step in your skincare regimen because of it's incredible benefits or on it's own to perfect the look of your skin.
It's formulated without parabens, sulfates and phthalates! Yay!
Where to Buy: Boscia BB Cream Broad Spectrum SPF 27 PA++; $38 at sephora.com