It's heating up out there, and if you are heading to the beach this summer, remember that adding a few extra steps to your summer beauty routine can have you looking better in your swimsuit then ever! I'm a huge fan of living a healthy lifestyle for all over beauty, so antioxidants and other vitamins are an absolute must for me.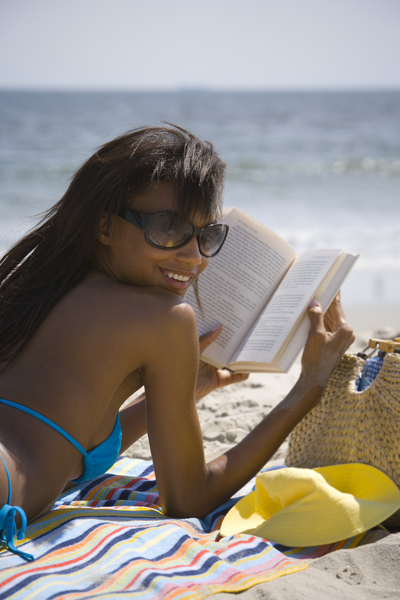 Ingesting these little beauty helpers is just as important as applying them topically, so I was super excited to try Borba's Beach Ready Kit. The three products in this kit contain everything you need to help look fit, stay toned and keep yourself protected. It's already a good thing anytime I can eat chocolate, but when they say the word slimming on the box, I'm all over it.
The Slimming Chocolates in this kit help with weight management and appetite control and can help maintain a solid metabolism. Pop one of these tasty treats into your mouth each day and let the Chromium Picolinate, fiber and Guanabana keep you satisfied and on your way to that perfect string bikini. The only problem here for me is stopping at just one
.
The second product in the kit is The Firming Diamond Shimmer Contour. This super body moisturizer claims to be designed with potent antioxidants to help preserve skin-firming memory and contains spandex fibers for a toner feel to the skin. It's also infused with micro-diamonds to illuminate the skin's natural glow enhancing a sleeker more contoured silhouette. My body felt glowing with a subtle amount of shimmer, and my skin did feel much more toned after slathering it on. I instantly wanted to put on a mini sundress and a pair of wedges and strut my stuff.
The last product in the kit is the amazing Age Defying Super Cream Day Moisture with SPF 100. I'm a huge sun block fanatic and am always on the lookout for amazing ones. With this moisturizer you kill 3 birds with one stone! Rich hydrating moisture, total and absolute sun protection and acai berry, a rich antioxidant that fights ageing like no other. Applying makeup on top of this was a breeze and even after a long day outside, I didn't get a hint of color on my face. So before heading out and shedding your cloths this season give the Beach Ready Kit a go and be your best beachy self!


Find your summer look in the Makeover Studio!
As an established makeup artist, many beauty brands send me samples of their latest products for consideration. I only write about the items that I truly love and I always abide by Daily Makeover's Editorial Ethics Pledge in each of my Positively Beautiful posts.