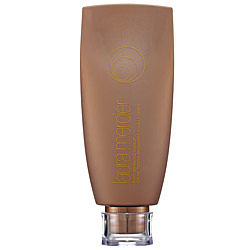 With more skin showing this time of year, some of us may be a bit concerned with our exposed body parts not looking so perfect. As we age, veins, sunspots, freckles and easy bruising may be a problem. Don't put away your tanks or minis just yet. There are a few fast and easy ways to conceal so you can reveal.
First off, think about using a subtle self-tanner. This alone may be all you need to cover up minor imperfections on the skin so you can show off your bod with confidence. Try Jergens Natural Glow for a very light way to fake the bake. If you're looking for more of a bronze goddess glow, try going to a spray tanning salon for a professional job.
You can also apply a makeup bronzer to your skin to create the same effect. It's great if you don't want something permanent — you can just wash it off at the end of the night. Try one like Laura Mercier Body Bronzing Makeup, which contains light reflecting particles that will bounce light off imperfections and give you a nice color at the same time.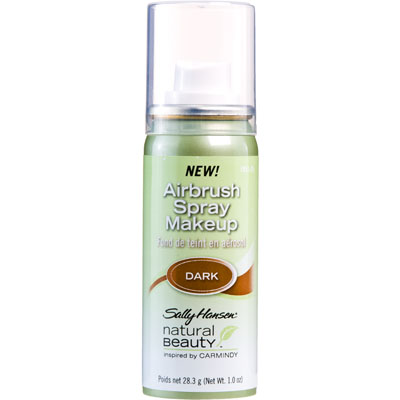 If small veins or sun spots on your chest are a real problem, or if you just need more coverage, try using a spray foundation. Sally Hansen Natural Beauty Inspired By Carmindy Airbrush Spray Makeup quickly and lightly covers up unsightly blemishes and creates a smooth appearance. Just spray directly onto the skin then use a non-latex sponge to buff it in. It goes on sheer, dries easily, is water-resistant and will not rub off on clothes.
For varicose veins, bruises or birthmarks on the legs you should apply a bit of concealer. Simply dab concealer over the area with a small-tipped concealer brush and use a light dusting of powder to set. I like Amazing Cosmetics Concealer because it has a great consistency and it's waterproof so it will last all day — even at the beach.
So don't fret about flaws and flaunt that bod!
As an established makeup artist, many beauty brands send me samples of their latest products for consideration. I only write about the items that I truly love and I always abide by Daily Makeover's Editorial Ethics Pledge in each of my Positively Beautiful posts.