Since spring has sprung, we've been seeing shades of blue popping up everywhere. We're not just talking about the powder blue skies and the indigo flowers in bloom, we're talking electric blue eyeliner, turquoise hair, and now beautiful blue nails. From baby blue, to cobalt, to midnight, blue fingertips have become the nail color of the season and we are here to show you just which shades to reach for the next time you're at the nail salon.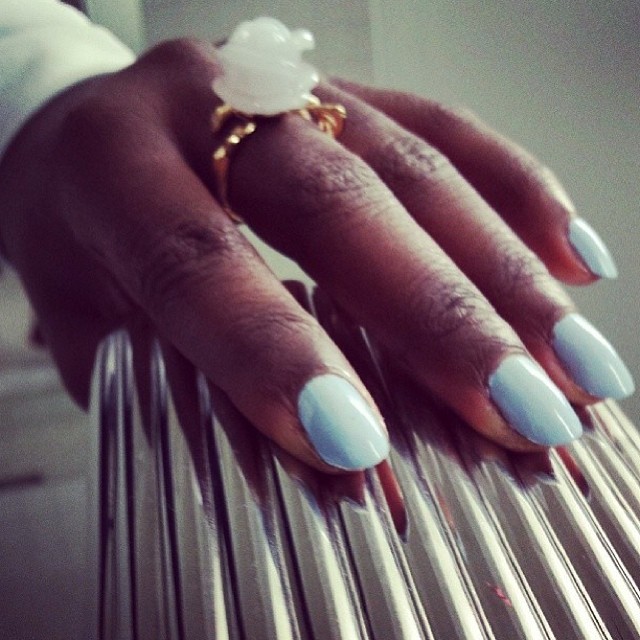 We found Oscar winning actress and People magazine's Most Beautiful Woman, Lupita Nyong'o sporting stunning pale blue nails in an image via Deborah Lippmann's Instagram in the shade Blue Orchid. We love the cool, laid back look of Blue Orchid, as well as RGB's Pool and Butter London's Sprog. If baby blue nails are good enough for Lupita, they are good enough for us, too.
MORE: Spring Nails: Everything You Need to Know for the Season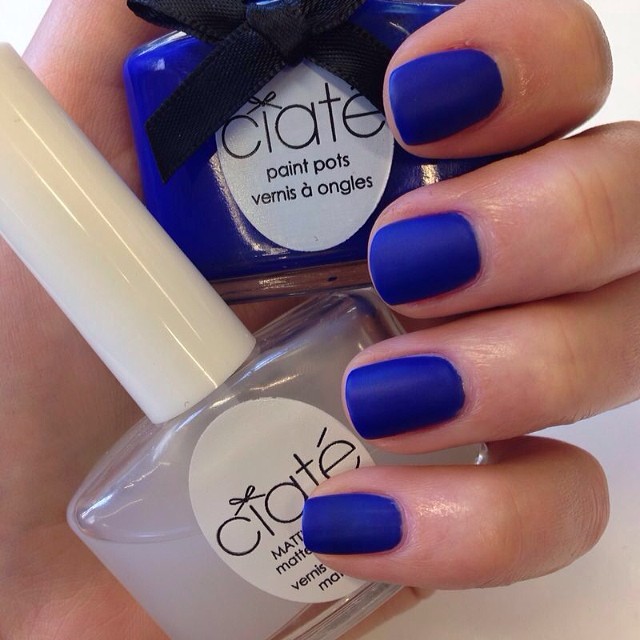 If your attitude towards trends is "go big, or go home," then we suggest giving cobalt blue nails a try, just like the nails we found on Ciate London's Instagram displaying the gorgeous color, Pool Party above. This look is definitely brighter and bolder, but the outcome is fun and striking, perfect for the spring and summer seasons. Other stunning medium blue shades worth trying include Dior's Sailor and Illamasqua's Noble which is a gorgeous robin's egg blue color.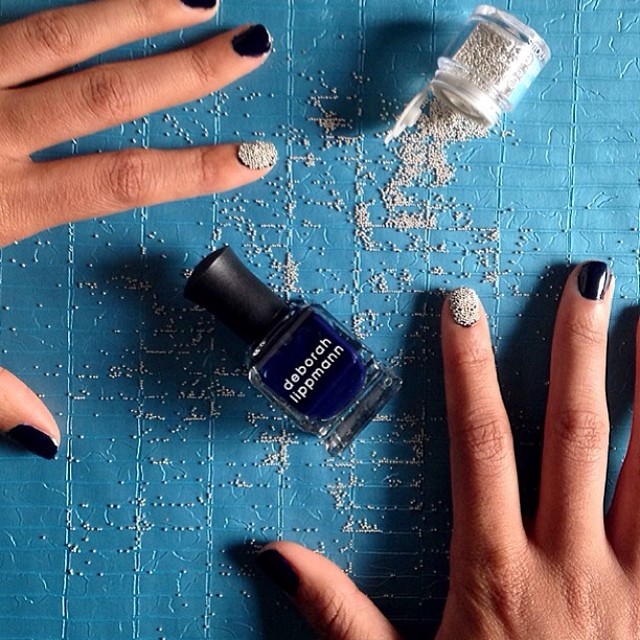 If dark, mysterious nails are still your thing for spring, then don't you worry because we have a gorgeous midnight blue option for you to rock on your nights out on the town. Deborah Lippmann's Rolling in the Deep is shown here in an image we spotted on Deborah Lippmann's Instagram, but OPI's Road House Blues, and Ten Over Ten's Commerce are great alternatives.
MORE: The Best Nail Polish Brands At Every Price Point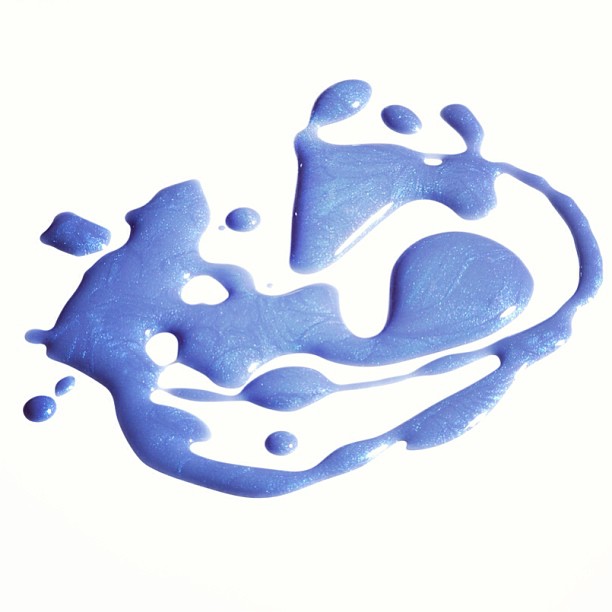 Who can resist a bit of a metallic nail polish? We know we can't. RGB Cosmetics' Instagram picture of their Cerulean nail varnish looks like a sea of shimmering water and is the perfect glistening polish to wear this season. Chanel's Bel-Argus is a great and luxurious alternative if you're looking for a deeper metallic shade, while Marc Jacob's multi-dimensional nail polish in the color Enamored will keep you hypnotized and occupied for hours.