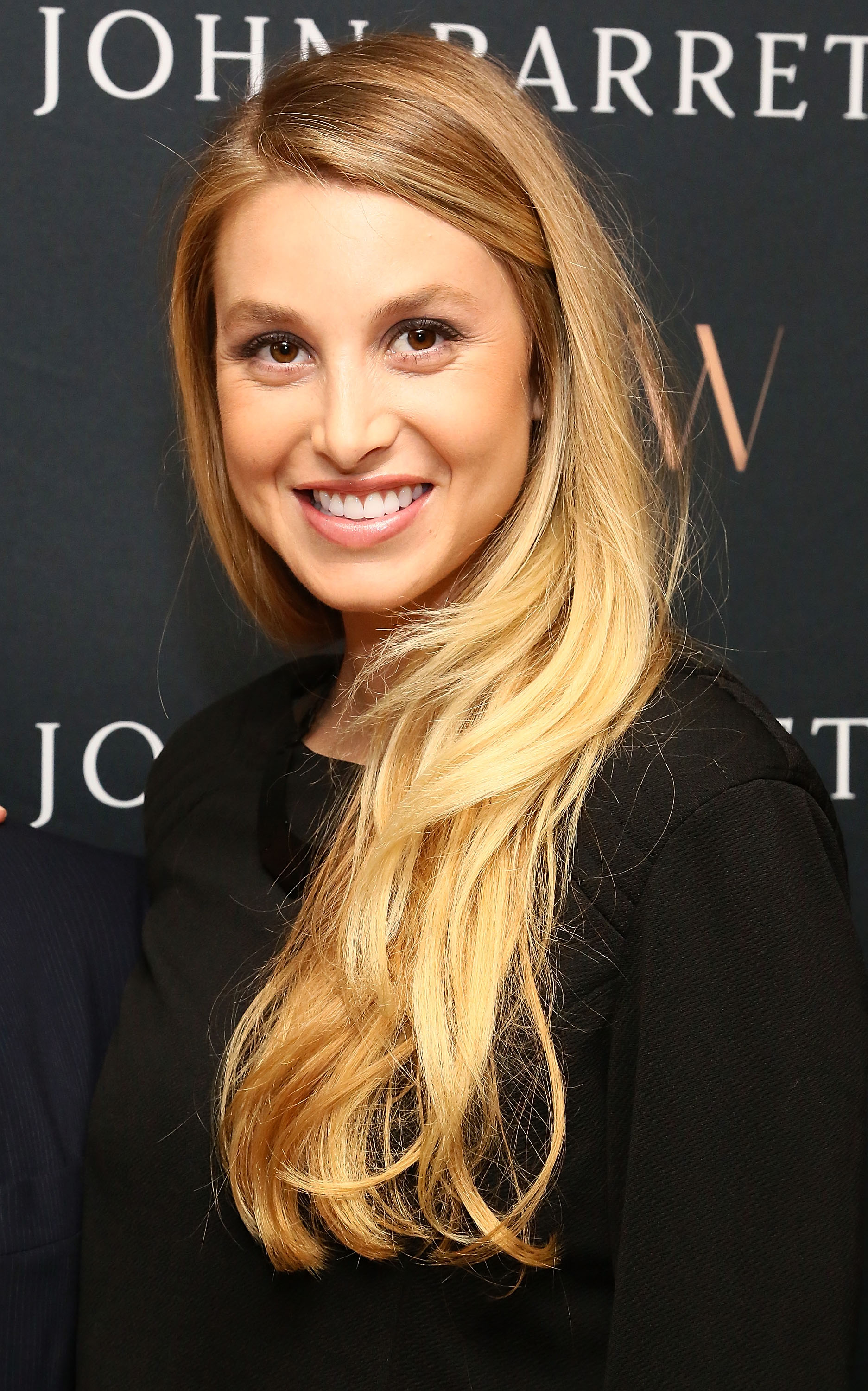 No one's got more gorgeous blonde hair than Whitney Port, and even though she makes it look easy, we're sure she's got a slew of tricks up her sleeve for keeping her hair color on point. Whether you were born with blonde hair or you've decided to lighten up your look at the salon, blonde locks require a pretty specific maintenance routine. From keeping the color from turning brassy, making sure your ends don't get dried out and protecting your hair from UV rays, there are some very important things to take into consideration when you're a blonde.
To help you care for your hair and keep it as gorgeous as possible, we've pulled together 20 of the best tips for caring for your blonde tresses. Read on below!
1. Use a UV protective spray. Especially in the summer but also year round, make sure you're guarding your hair against harmful UV rays that can change the color and dry out strands.
2. Get purple shampoo. Strange as it may sound, purple shampoo keeps your hair color from turning brassy, which can happen with other shampoos that aren't specifically formulated for blonde hair.
3. Deep condition often. If you've bleached your hair to be a blonde, you've already stripped it of some color and moisture. To avoid looking like you've got straw for hair, use a deep conditioning treatment, and use it often.
4. Find a dry shampoo that works for you, and make sure it's for blonde hair (not brunette). Refreshing your hair without shampooing will help keep the color vibrant for longer.
5. Trust your colorist. If you're heading to the salon for highlights every 6-8 weeks, your colorist should only be applying bleach to your roots, not your ends. The ends are already bleached and can melt if too much bleach is used too frequently.
MORE: Damaged Hair: Ways You've Been Drying Out Your Hair Without Knowing It
6. If possible, use powdered bleach instead of liquid. Powdered bleach is less harsh than liquid, and will be much more gentle on your strands.
7. Before going into a pool, use bottled water to get your hair wet. If your hair is already soaking wet when you go into a pool, it won't soak up the chlorine in the water, which is what can turn blonde hair green.
8. For natural highlights, mix pure lemon juice and water in a spray bottle and coat hair. Then, sit outside in the sun for about an hour and the lemon juice will naturally lighten up your hair a bit.
9. Process your hair naturally. If you've got dark brunette hair and you're aiming for platinum hair, the full process can take up to 10 hours, and it's a lot for your hair to take at once. If you gradually get lighter over a few months, you'll be better off in the long run.
10. Take extra precaution with heat styling. Because blonde hair is more dried out to begin with, heat styling can take a real toll if you don't use a protective spray or lay off the blow dryer every now and again.
MORE: How to Find Your Perfect Hair Color
11. Use hair oil for fine hair (which is also great for light hair). Just from the mid-lengths to the ends, a serum for light hair will help to keep your strands moisturized.
12. Once a week, use a toning shampoo. Between a color treated shampoo and a toning shampoo, your color will stay true.
13. Get regular trims. The more your hair has been bleached, the more prone it is to breakage, so dead ends need to be nipped in the bud.
14. Shine spray will be your friend. Once you've styled hair, finish it off with a shine spray to keep the color looking vibrant.
15. Opt for a leave-in conditioner once every week or so. In the same way that a deep conditioning treatment will up the hydration of your hair, leave-in conditioner will leave your strands extra moisturized.
16. Make sure there's not copper in your water supply, which can turn hair green. Combat this with an acidic hair rinse (like an aspirin dissolved in water).
17. Wear a hat if you're going to be out in the sun for a long period of time. The sun can lighten your locks, but if you've paid for hair color, it can also turn your hair brassy.
18. Instead of a towel, use a t-shirt to dry your hair after the shower. Friction with a towel can cause frizz and unnecessary dryness, but the soft cotton of a t-shirt will keep natural moisture in your hair.
19. Blow dry on the cooler setting, especially if you have to blow dry every day. This will do away with some major damage that hot air can cause.
20. Use a highlighting pen in a pinch. If you can stretch your hair appointments by an extra two weeks, use highlighting pen at your roots to fake the touch-up.
Image via Astrid Stawiarz/Getty Images