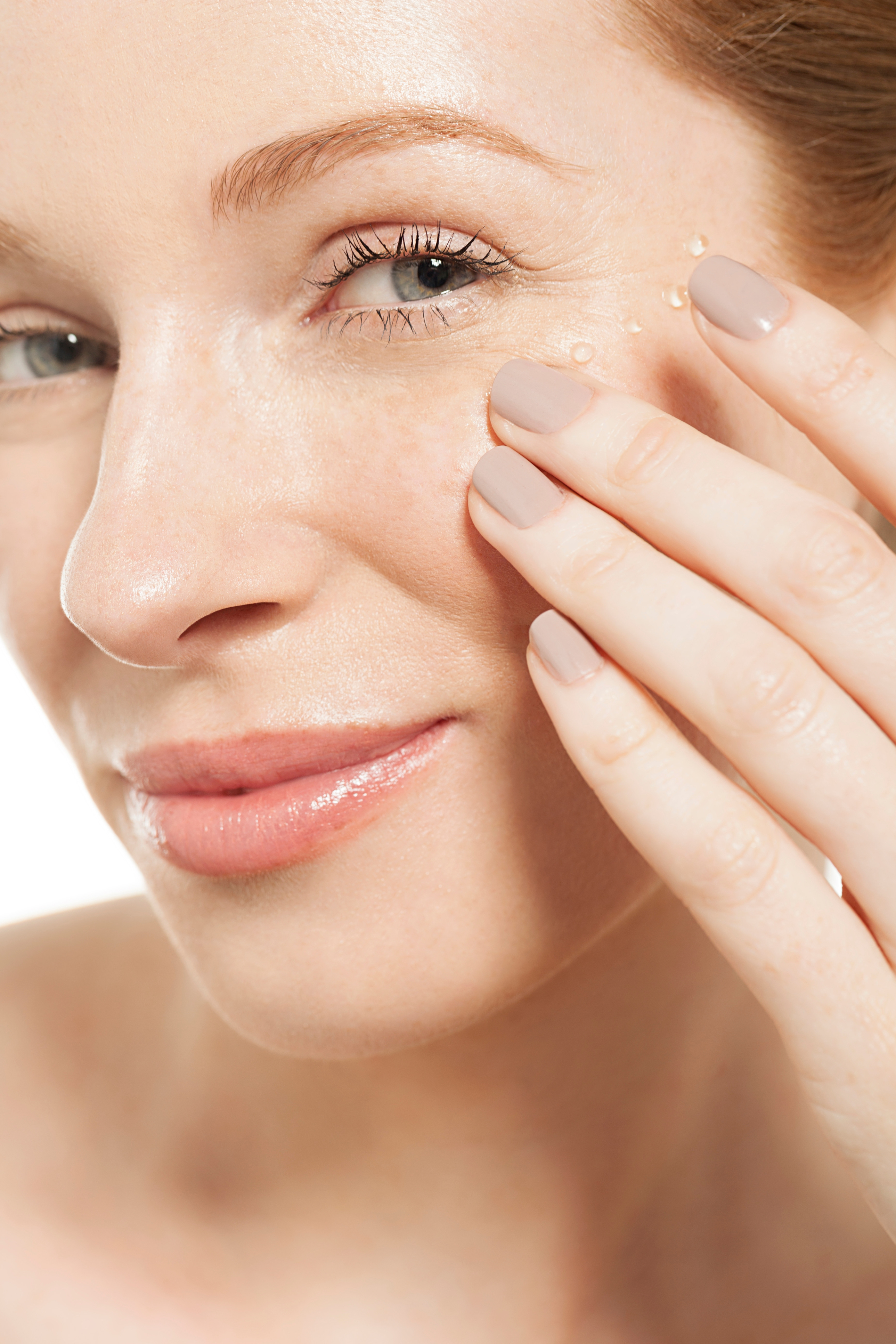 You know it's coming: You're washing your face, like you normally do, when all of a sudden your fingers slide over a treacherous-feeling bump on your chin. It hurts to the touch, may even feel a bit hot and it's about to completely  ruin your day. Actually, make that week.
Cystic zits emerge at the worst times—which is any time they emerge because they're pretty much the worst. But, thankfully, there are some things you can do to keep them from ruining your life for too long. Here's how to hide and deflate those terrible, un-poppable blemishes.
Do Not, Under Any Circumstances, Try to Pop It
Yes, it's so temping to try to squeeze the life out of a huge zit, but don't, warns dermatologist Debra Jaliman, author of Skin Rules. "Deep cysts are difficult to take care of at home," she says. "If you try to squeeze or poke them you can scar your skin. My best advice is to go to your dermatologist for an injection of hydrocortisone, which will help dissolve the cyst."
MORE: The Best Concealer for Every Skin Problem
Do Your Best to Cover It
If you can't get to a derm, you can cover the blemish with noncomedogenic makeup, Jaliman says. You could also try setting an ice cube on the cyst to help soothe the swelling or apply a drying lotion (like Mario Badescu's famous formula) but often topical remedies tend to dry out the top layer of your skin, adding another problem to the issue at hand.
Get a Zit-Preventing Prescription
If you routinely suffer from cystic acne, you may want to get a prescription. Your dermatologist can prescribe you a topical cream that contains retinoids (like Retin A) or an oral medication called spironolactone, which is actually a blood pressure medication that's used to treat (in many cases) chin acne.
MORE: 6 Ways Working Out Actually Helps Your Skin
Try a Natural Remedy
Lexie Masterson, founder of Clairvoyant Beauty, says there are also herbals solutions. "I used to get those horrible, hard acne pimples occasionally and the thing that worked best for me was taking Dong Quai or Vitex regularly," she explains. However, she warns that, before taking anything, it's essential that you consult with your doctor first, as "these supplements can make you very fertile."
Don't Over-Cleanse
The other thing to remember is to not over-do it when washing your face, so you can prevent future irritation.  "Cleansing too much or with a very harsh cleanser will strip your skin and cause your oil glands to work overtime, which can cause more acne," Masterson says. "Use a gentle cleanser, like a milk or oil cleanser to clean deep down without drying your skin."
Image via Getty Images Collection