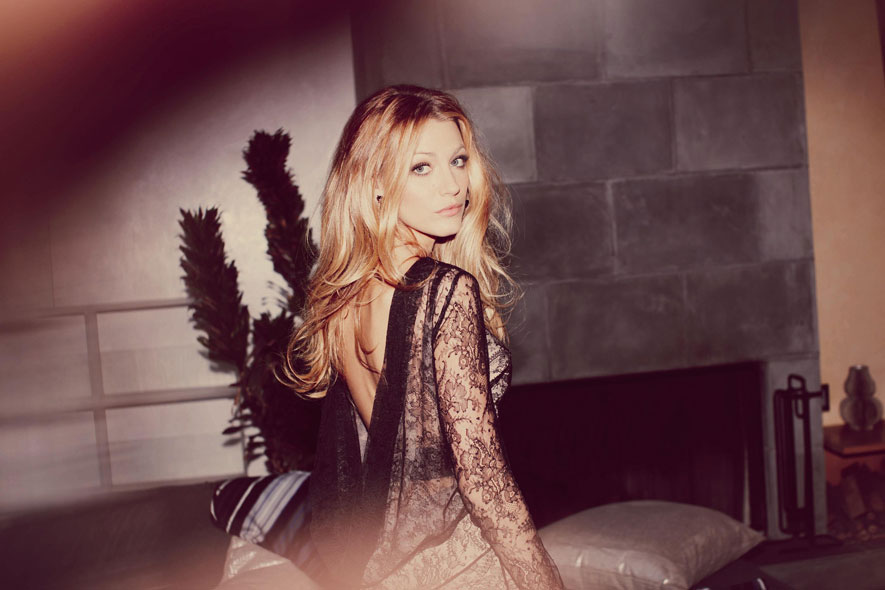 Although we may think that the celebrities we idolize always have perfectly flawless skin, long lashes and a natural knack at applying lipstick, in the real world they have extremely talented people working hard to make them look that good.
Kristofer Buckle, celebrity makeup artist who has worked with countless artists, spills all below on his work with actresses such as Blake Lively and what his favorite products in his beauty arsenal are.
Youve worked with a fantastic array of actresses throughout your career, from Blake Lively to Christina Aguilera how do you cater to each ones personal style?
I work with such a variety of actresses and musicians. Each woman has her own personal style and has a vision of what they would like to look like. The trick to keeping them happy and honest to who they are is communication. I usually look at the clothes and listen to what the overall tone or feeling they are going for is, and then I combine that info with what I know will be most attractive with their coloring and features. Some artists like Christina Aguilera, make inspiration boards which is a large collage of photos from magazines and swatches of fabrics illustrating what they are looking for. Then I take it to where I am inspired.
With Blake, you worked on her famous Rolling Stone cover with Leighton Meester. Can you tell us about the inspiration behind that look?
The Rolling Stone cover with Blake Lively and Leighton Meester was shot by Terry Richardson. Terry's photos have a raw sensuality about them and his light has a lot of "pop" so you get a great raw reflection off the skin. I use a reflective powder on the face to magnify the effect. The inspiration was hot and sexy.

Blakes skin always has a flawless glow. Do you have tips for achieving this, and any favorite products?
Stila has a great compact with two colors that you brush onto the skin to create that glow you see on Blake. There is a paler pink side and a more beige side.
Christina Aguilera is obviously known for her glam red lip do you have any tips for perfecting this iconic look?
Christina Aguilera is synonymous with red lips. When you wear a red lip it's important that it stays exactly where you put it so using a long wearing lip pencil to create the perfect shape (like Revlon Color Stay) and a lip color like (Lip Sense in blue red) are key to having a perfect red lip.
One of the big trends right now are long, lush lashes. How can we achieve this look without getting into that scary spider phase?
Long, lush lashes are a huge trend, but its important that the lashes are not so long that they are touching your eyebrows. It's not magic if you can see the trick! So use individuals and make sure that they follow the angle of your own lashes. I find they look best when they are made to be thicker but not too long.
What are your beauty product essentials when youre styling someone for a red carpet event or shoot?
My beauty product essentials when I'm getting someone ready for the red carpet are: Laura Mercier Translucent Powder, Ardel "Knot Free" Individual Lashes in short and medium lengths, CoverGirl's Lash Blast Mascara, and Sally Hanson Spray Leg Makeup.
Makeup artist Kristofer Buckle began his career at the Metropolitan Opera after being scouted by an actress in Penn Station for his own personal style. He was then catapulted onto the fashion scene when Steven Meisel booked him for the cover of Italian Vogue. Kristofers work has since been featured on the covers and in the pages of major publications including Allure, Vogue, Harpers Bazaar and i-D. His creative work with photographers such as Mario Testino, Annie Leibovitz, and Patrick Demarchelier has led to an ever-growing list of advertising clients including Christian Dior, Dooney & Bourke, Stephen Webster, and Neutrogena. Buckle is currently represented by Starworks Artists, and works with celebrities from Jennifer Lopez to Christina Aguilera to Mariah Carey.