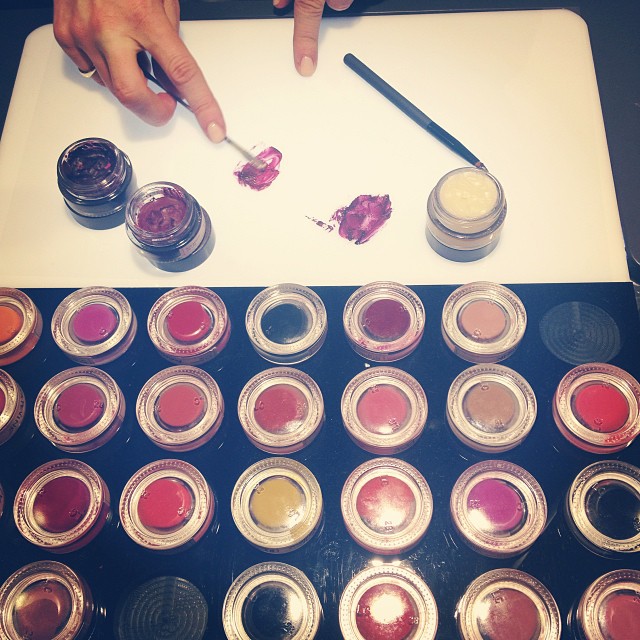 You know how you see the "bestsellers" and "most popular" products in beauty stores, so you of course scoop them up, but then you realize you have no idea how to work them? In "How It Works," we're going to explain to you exactly how to get the best use out of your products, whether they are cult classics or hot off the conveyer belt must-haves. We'll teach you the basics, as well as a few industry expert tips to make sure you're getting the most out of everything you buy. 
Finding the perfect lipstick can be tough. Spending time at the makeup counter, money on multiple drugstore lipsticks and testing out formulas to see which lipsticks really are long-lasting can be time consuming and expensive. Plus, even when you find your favorite shade, it's almost inevitable that that shade will be discontinued at some point. When we came across the BITE Lip Lab in New York City, a store where BITE will custom make your dream lipstick shade, we immediately needed to find out more.
MORE: 10 Amazing Lipsticks Under $10
Product Perks: 
When you head to BITE's Lip Lab, you'll sit with Lip Technicians to explain exactly what kind of color you want, and you'll also be able to choose from four different finishes: Matte, sheer, luminous creme or creme deluxe. Plus, if you've got your favorite expired lip color on hand, you can bring it in for color matching. Genius, right?
How It Works: 
First, you'll chat with the Lip Technicians to mix pigments and create your custom hue. Then you choose your favorite lipstick finish, and finally you choose a scent for your finished product (you'll pick between vanilla, mango, cherry, superfruit, peppermint, violet or citrus mango — or you can mix scents together!). Once you get your formula down, the technicians will melt down pre-milled color pods with essential oils to put into the centrifuge machine, which mixes the ingredients at 1200 spins per minute. Next, the mixture is poured into a metal bullet mold, which is then put on a frigid cooling plate (at negative 2 degrees Fahrenheit) for 5 minutes, hardening the lipstick. Once the lipstick is solid, it's put into a tube, and your personalized formula is written on a card so that you can recreate it once you're done with your tube of lipstick.
If you're not in New York, there are also custom lipstick labs like Dawes Custom Cosmetics in Las Vegas and 3 Custom Color all around the country!
Bite Lip Lab Lipsticks $36-$48; For More Information: BiteBeauty.com
Image via Beauty High Instagram