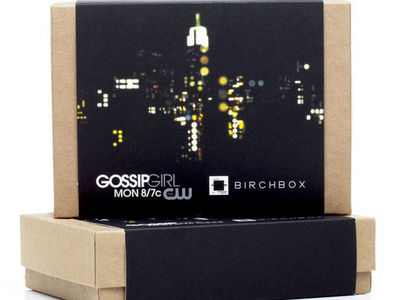 Photo: Birchbox
We test the latest products so we totally understand the appeal of Birch Box mailing samples monthly of the hottest new products. And since the latest box is themed Gossip Girl, we're seriously considering becoming a member!
Leighton Meester's Top 10 Hairstyles
The buzz has always been on Blair's vast headbands and Serena's "uptown hippie chic" ensembles, but Birch Box is bringing the girls' makeup and hair front and center. I've always loved Blair's perfect ringlets and now her cat eye has seriously gotten my attention. Then there's Serena, who really knows how to work a messy high pony. There are so many endless possibilities as to what the box includes!
Since products have been handpicked by Gossip Girl's makeup artist Amy Tagliamonti and hairstylist Jennifer Johnson, it's a real backstage pass!
This is the first time the company has teamed with a TV show and we find it a fitting choice. What other TV shows do you think Birch Box should team up with? Mad Men would be too easy but what about The Vampire Diaries? Would that be too out there?