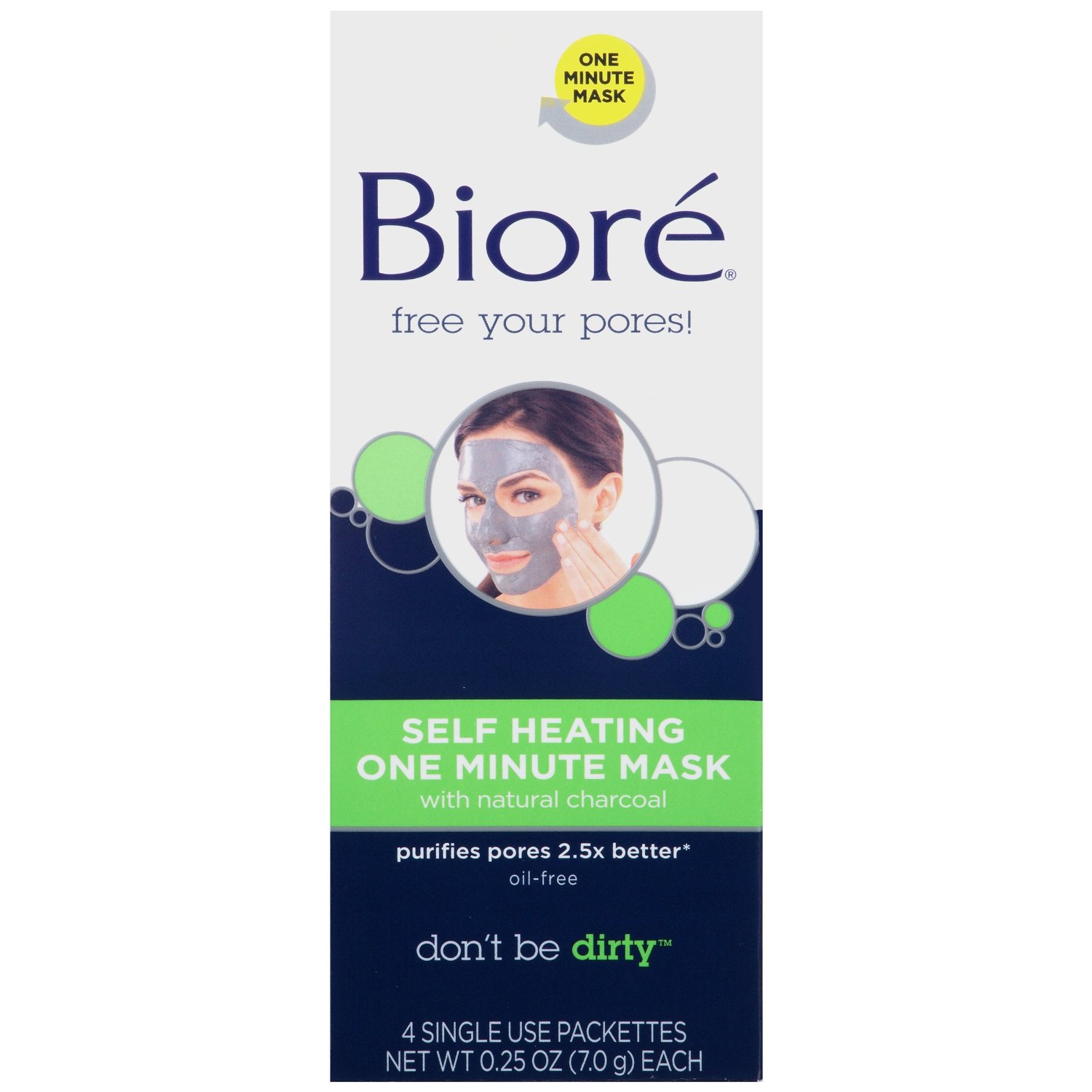 You know how you see the "bestsellers" and "most popular" products in beauty stores, so you of course scoop them up, but then you realize you have no idea how to work them? In "How It Works," we're going to explain to you exactly how to get the best use out of your products, whether they are cult classics or hot off the conveyer belt must-haves. We'll teach you the basics, as well as a few industry expert tips to make sure you're getting the most out of everything you buy.
Whether it's your Sunday night ritual or you only resort to it when your skin needs some serious TLC, a face mask is one of the best skin care products on the market — providing you're using the right one. With all of the variety out there, making a decision on which to use can be a bit overwhelming. If you're in the market for a cleansing mask that helps to open up pores for clear, radiant skin, Biore's got one for you. Plus, it only takes one minute, so it's perfect for girls on the go, too.
MORE: Secret Beauty Ingredient: Charcoal
Product Perks: 
The charcoal in the mask works to draw out impurities in your face, opening up your pores and clearing them out.
It's oil-free, but it works in dry and oily skin types alike.
Because it only takes one minute, it's likely the least amount of time spent on a face mask without sacrificing results.
How It Works: 
Once you break the seal on the packaging, squeeze the mask out into your hands. On contact, the mask will begin heating up in your hands, so don't be alarmed when it's suddenly hot. Work it into your face for about a minute, and if you want to make it even hotter, you can add water to the formula. The heat works to open up your pores, and after a minute of massaging it into your skin, you can wash it off with cool water to seal your pores. Your skin will feel tingly for about a minute afterwards, leaving you feeling completely refreshed.
Where to Buy: Biore Charcoal Self Heating One Minute Mask, $6.49, Target.com