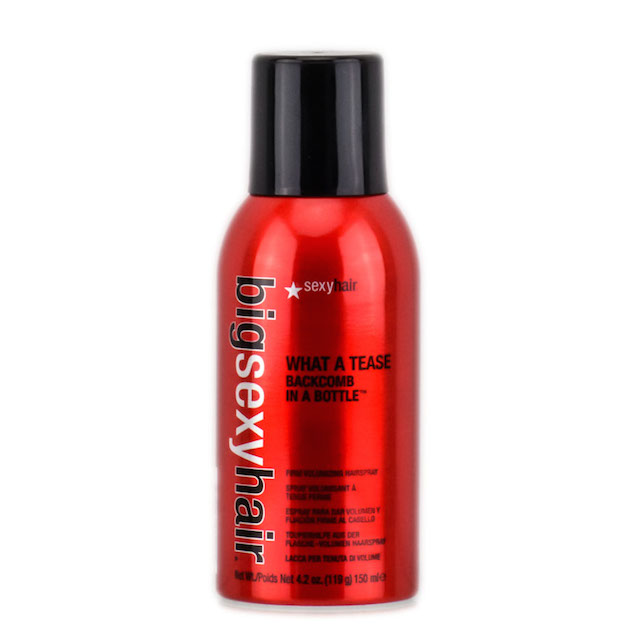 At Beauty High we constantly have new products crossing our desks and are always on the hunt for the next best thing. "The One Thing" is our way of sharing with you that must-have product that you need to introduce to your lives right now, whether it's from a drugstore or a department store.
No matter how vibrant our outfit or makeup is, having flat hair can suck the liveliness out of our whole look and completely throw it off. To avoid this problem, we turn to teasing, but it can be tedious, tricky, and often ends in tangles. This is why we love Big Sexy Hair's What A Tease Backcomb In A Bottle because it is everything our hair needs, and more.
What Makes It Different:
Formulated with a special combination of resins, hair is given instant height that makes shaping and styling any hair type super simple.
Its like teasing with a comb, except you get to skip the comb, and get even better results.
The holding power is off the charts. No matter the circumstance, your hair will not be falling flat.
Why It's The One Thing:
We're all for cutting down getting ready time–the faster we can get out of the door while still looking good, the better. This product allows us to ditch the comb, and just spray and go. It lifts up even the limpest hair, and lasts all night long–what's not to love?
 Where to Buy: Big Sexy Hair What A Tease Backcomb In A Bottle, $19.95, Ulta.com