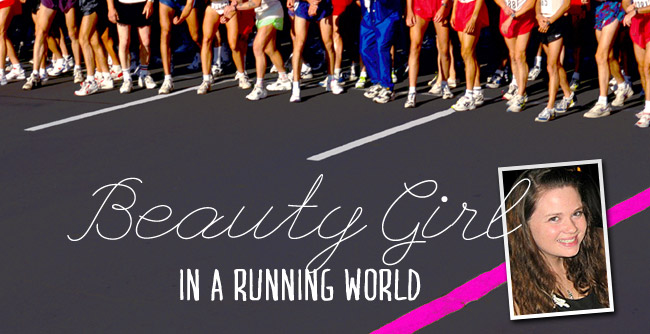 Photo: Daily Makeover/Getty Images
When you don't want to do something, it's pretty easy to come up with some good excuses not to. Aside from the scorching heat, my next go-to reason to skip a run is that I don't have time and I take too long getting ready. Sometimes, even the thought of picking out my clothes and applying sunscreen is enough to keep me from working out. So in support of my marathon training, I have decided to face this lazy girl dilemnia head on. Here are some tips I have been using as of late to get out on the road (or to the gym) quickly before I change my mind.
Why Music Improves Your Workout
Lay Your Clothes Out
Whether you work out in the morning or the evening, lay your clothes out the night before so you save time searching through your wardrobe. If you're working out in the wee hours of the morning, wear your running gear to bed. That way you don't have to wake up an extra ten minutes early. And just think: how guilty would you feel waking up in your workout gear and not going?
Use a Spray Sunscreen
The summer months add another step to the getting-ready process. With melanoma on the rise, I hate to leave the house without being covered head to toe in sunscreen. And when going for a run in the sun, it is apparent I need it more than ever. Opt for a spray sunscreen that applies and blends much faster. My favorite this season is L'Oreal Paris Sublime Sun Crystal Clear Mist Spray SPF 50+ ($7.99, Target.com).
Go Simple With Your Hair
The best part of my job is doing how-to posts on the latest braids, buns and fun updos. But when I'm in a rush to go for a run before the sun goes down, doing an intricate braid is the last thing I should be doing. Instead I go simple with a high pony or side braid. But on hot days when I don't want my long hair hitting my back, I do a quick braid folded up into a makeshift bun. It's the perfect fast alternative. Add a headband, like Women's Under Armor Mini Headbands ($9.99 for a set of 6, Underarmour.com), to look workout-chic in less than two minutes flat.
5 Foods Every Fitness Gal Should Eat
Go Somewhere Nearby
If you have to get in the car (or take the train), you're going to be less motivated to work out. When you have limited time, hit the road nearby for a short run or bike ride. Or with just a yoga mat and a little grass, you can do Pilates, yoga or an abs workout in your backyard or nearby park.
Stretch After
With little motivation, it's best to just get out there and get started before the laziness kicks in. Save the stretching for after you are done. Recent research also confirms that you should stretch after you work out because it ensures that your muscles have time to lengthen and return to their normal form.
Do you feel more motivated to work out during the busy summer months?