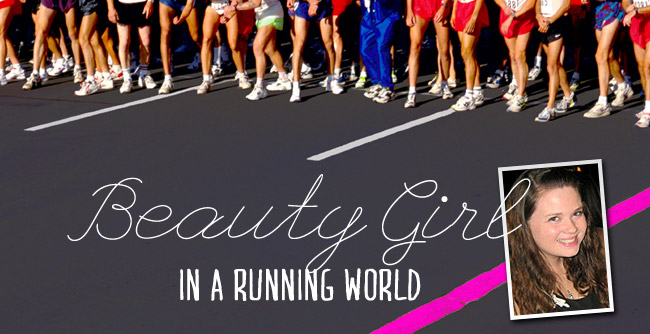 Photo: Daily Makeover/Getty Images
Everyday life may be great, but sometimes a little vacay is essential. While our minds love the break, our workout routine doesn't. I love traveling to new places, trying new things and meeting new people, but when I leave my daily routine in New York, my running suffers. Last week I was vacationing in Myrtle Beach, but I brought my sneaks with me. Here are some tips for keeping your fitness routine in check when you hit the beach, head across the pond or even go to that dreaded family reunion in the sticks.
Jessica Simpson: The New Face Of Weight Watchers
Pack Your Workout Gear
The most important thing is bringing the essential gear for your fitness routine. Because I'm training for a marathon, all I need are my sneaks, running shorts and some tees. And if you usually clock your workouts, you should bring a watch too. Remember this: if you see your gear in your suitcase everyday, you'll be reminded of the routine you left at home. Sometimes, a little guilt trip is just what you need.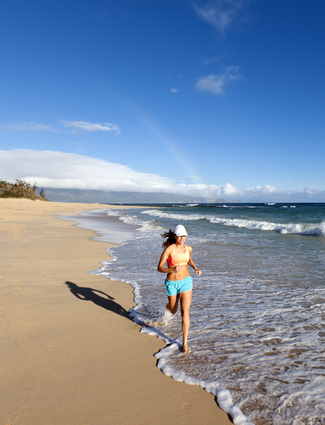 Photos: Getty Images
Schedule Your Workout Time
Yes, vacations can be busy, but they can't be thaaaat busy. If you can find time to work out at home, you can find a little bit of time on vacation. For me personally, I find that my runs are the most relaxing time of day when I'm home. So why wouldn't I want to bring that feeling on my vacation? Just like at home, to find the time to work out, you have to make the time. Schedule a time either in the morning or late a night to put in a quick run or even a 10-minute Ab routine. Last week I scheduled my runs for 9 a.m. on the beach. I was done by 10 a.m. or so and I had the rest of the day to relax, read and make the occasional sand castle with my niece Emma.
Use Your Workout To Explore
Not only are these workouts integral to your workout routine, but they can also be a valuable component in your sightseeing. I love traveling to new cities and exploring on foot. You see so much more when you're up close and personal. I usually pick a tourist sight that isn't too far from my hotel and venture toward it. If you're not much of a runner, you can also rent bicycles in many tourist towns and explore on wheels. In the past people ran to get places, not to clock mileage. I love using that thinking when I go somewhere new.
Will you bring your running shoes on your next vacation?
More From The Beauty Girl:
A Diet That Rejuvenates
Why Music Improves Your Workout