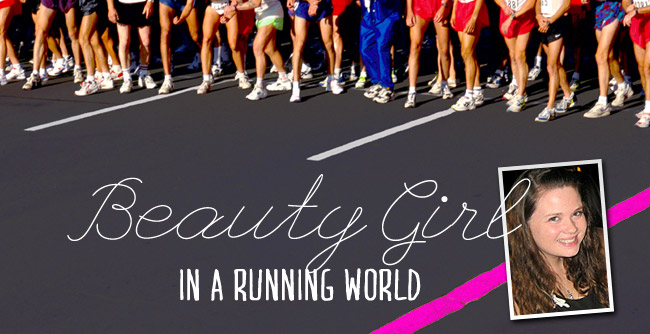 Photo: Daily Makeover/Getty Images
Food has always had an interesting place in our society. When we were younger, vegetables were a punishment and cupcakes were a treat. And now as we get older, we feel proud of ourselves when we eat vegetables and guilty when we eat cupcakes. Being a lover of all food, I always find it a little hard to find that perfect balance.
The Breakfast That Helps You Lose Weight
So what do I do? I decided to do a cleanse where I am forbidden to eat any sugar or processed foods. Yeah, I'm a little extreme like that sometimes. Last week I decided to start Be Well by Dr. Frank Lipman, a 14-day detox. After a weekend of margaritas and Mexican food for Cinco de Mayo, my body needed it.
Waking Up Rested
I know what you're thinking. When you take processed foods and sugars out of your diet, what is there left to eat? Fruits, vegetables, proteins – that's pretty much it. Once I accepted that I would have to go without some of my favorite foods – French fries, cheese (I am OBSESSED with all cheese), and of course beer with happy hour – I have found myself feeling rejuvenated and awake.
Like a typical working girl, I usually wake up in the morning and the only thing I can think of is a nice cup of Joe to get me going. With caffeine also banned from the cleanse, I have had to forgo that morning pick-me-up. Honestly, when you eat right all day (and get the necessary sleep), caffeine isn't mandatory.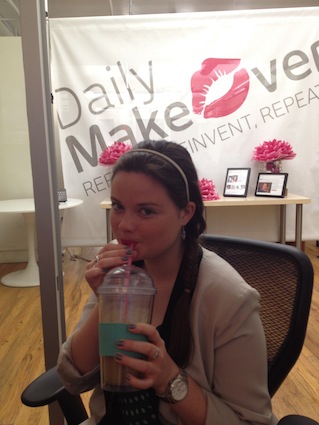 Photo: Daily Makeover
Falling Asleep Quickly
The more sugar you consume, the more you feel a burst of energy and then a crash soon after. The more your body crashes, the more exhausted it feels. Ridding myself of this added stress may have been what I needed for a sound sleep. I've always been that kind of person who lays in bed for hours waiting, just waiting, to fall asleep. In the past week, I have felt my body relax and fall into a deep sleep in less than 30 minutes. Maybe the sugar was what was keeping me up at night.
Eating Just Enough
As an athlete, doing a cleanse is a little more difficult. For this one, I am supposed to drink three shakes and then two small meals. When you have an active lifestyle, this just isn't enough food. I've been taking in a few more calories than the cleanse suggests, but it is necessary for my runs. So my suggestion to any active woman interested in doing a cleanse? Don't starve yourself, but let your body enjoy your healthy food choices. Eat just enough to get through the day and your gym routine.
Losing Weight
What is the number one reason we decide to go on a cleanse? To lose weight, of course. With my beach vacation coming up in a few weeks, this is the perfect time to shed a few pounds. So I don't have a scale at home (yeah, not smart when you start dieting), but I can tell after only a week that my clothes feel looser and my stomach is a little more sculpted. So Myrtle Beach, bring it!
As my cleanse comes to an end this week, I am definitely going to take what I learned with me on my marathon-training journey. Sugar and processed foods are going to have a smaller presence in my everyday diet. If you are interested in trying the cleanse, check out Dr. Lipman's site here.
Are you ready to feel rejuvenated?
More:
Beauty Girl In A Running World
Why Music Improves Your Workout