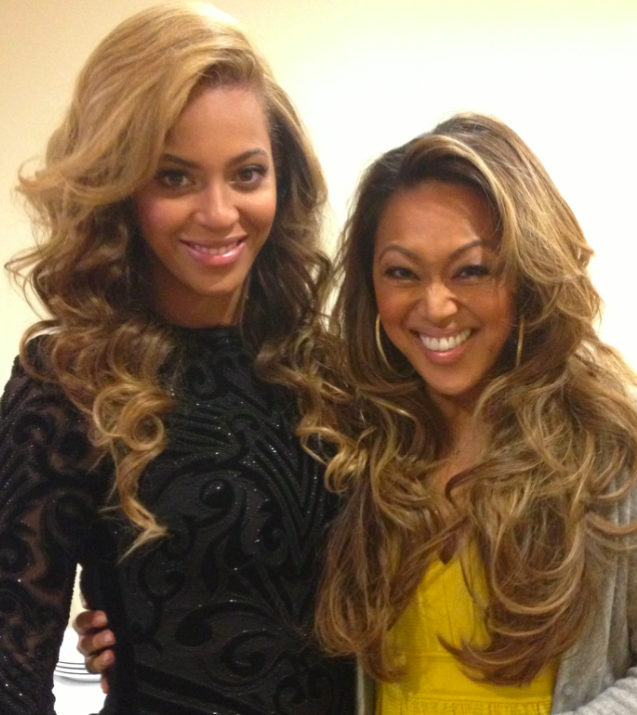 On one of the most unforgettable days in history, Beyonce bestowed upon us the National Anthem as President Barack Obama was inaugurated into his second term in office. Besides the wow-factor of the performance, we couldn't help but notice the gorgeous makeup that Queen Bey chose to don for the occasion. We caught up with Beyonce's makeup artist Mally Roncal for the scoop on how to get the look ourselves.
Start with Perfect Prep Poreless Primer all over the face and Cancellation Conditioning Concealer directly under the eyes to cover up any imperfections on the skin. For natural-looking coverage, apply Ultimate Performance Liquid Foundation and blend well. Next, sweep Diamond Unpowder across the face to highlight and finish with Effortless Airbrush Highlighter and Blush Duo to the cheeks for a soft, radiant glow.
Moving on to the eyes, start by applying Evercolor Shadow Stick in Saddle Shimmer all over the lid and underneath the eyes. Next, using the In the Buff Palette, choose a few shades to sweep over the eyelid. Taking the Age Rebel Shadow Stick in Chocolate Diamond, apply to the bottom lid just under your lashes, opening up the eye. In the inner corners of your eye, use Lightwand Eye Brightener to make eyes pop. For the bold eyeliner, use Evercolor Starlight Waterproof Eyeliner in Midnight on the upper and lower lash lines layered with Ultimate Performance Ink Eyeliner. Finish the eyes with Instant Impact Mascara. All together, this look makes a to-die-for smokey eye.
For lips to complement the rest of the look, apply High Shine Lip Gloss in Mally's Look. Finish the look with the orange nails everyone's been buzzing about, NCLA's I'm With the Band.
[Image Courtesy of Mally Roncal]