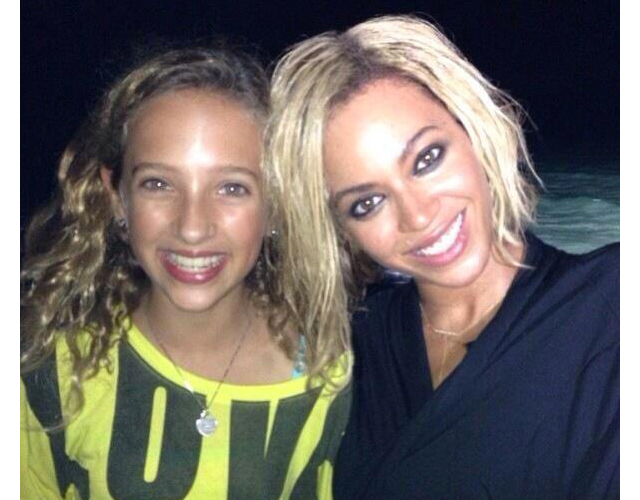 Beyonce's pixie hair chop may have turned major heads last week (and upset a lot of fans) but we all kind of new that the superstar wasn't going to keep her hair short for too long. Has anyone seen Bey on stage? That girl lives to have her hair blow in the breeze of a few well-aimed stage fans. So, it wasn't much of a surprise when she turned up in Miami with a chic blonde bob yesterday.
MORE: From Destiny's Child to Mrs. Carter: We Rank 30 of Beyonce's Iconic Hairstyles
Queen B's hair was still that gorgeous, golden blonde shade that colorist Rita Hazan had concocted for her short pixie cut, but now it is a shoulder length, graduated bob (obviously extensions, we're not fooled Bey), but does this mean she's going to go back to her old length? One can only hope. The new cut is cute, but it's still not our lovable Bey locks.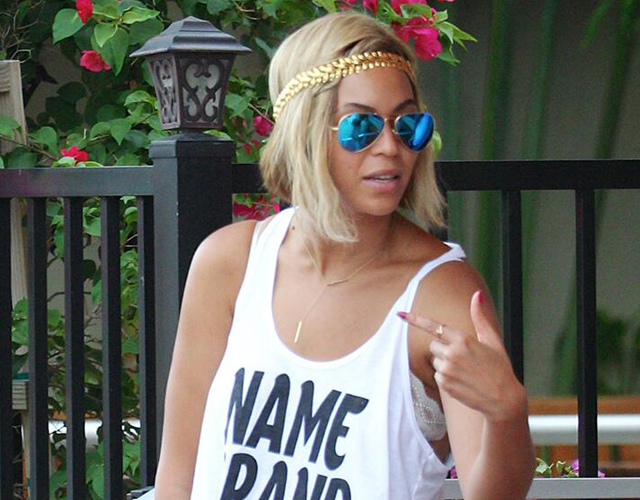 What do you guys think of the new look? Different and fun, or do you want old Beyonce back? Let us know in the comments below!
MORE: Beyonce's Makeup Artist Spills On Best Mrs. Carter World Tour Looks, Makeup Tricks, More 
Images via @Bey_Exclusive