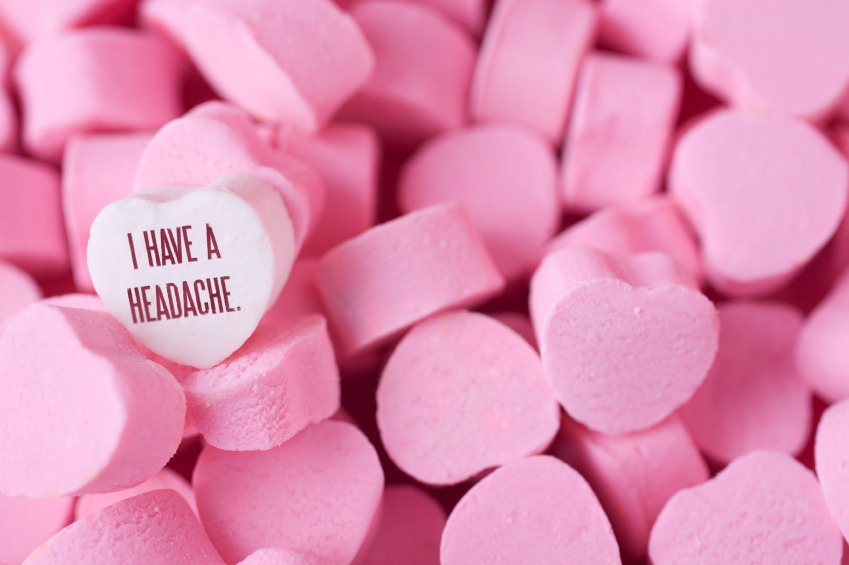 Valentine's Day may have all the right intentions — telling someone you love them with enough candy to bring on diabetes — but there's so much pressure to have a date that it gets a bit ridiculous. Plus, if you actually do have a Valentine, you need to have the perfect red dress (that's not overtly Valentine's themed so that you can wear it again) and a look that makes you look like you just stepped out of a Victoria's Secret catalog. Call us crazy, but being alone on Valentine's is sounding better the more we think about it. Here's why:
1. You don't have to shave your legs. That's reason enough to celebrate.
2. No one will ever appreciate the heart you painstakingly drew on your ring fingernail with nail polish more than you do.
MORE: Easy Tricks to Get the 'Just Flushed' Look for Valentine's Day
3. The only good reason to ruin your red lipstick is with a few Cookie Dough Oreos.
4. You won't have to share the box of chocolates (or fight over the coconut one).
5. Take as long as you want to do your hair. No one will be yelling that you're late for your dinner reservation.
6. If you don't feel like doing your makeup, you don't have to, and you won't hear "Are you okay? You look sick today" from anyone.
MORE: The 10 Stages of Getting a Haircut, as Told by GIFs
7. Go ahead and eat those four boxes of conversation hearts. This is a judgement-free zone.
8. Watch your favorite rom com without caring about whether or not your mascara is waterproof.
9. Stop worrying about your breath. Your cat does not care that you just ate pizza.
10. The money you save on an inexplicably expensive Valentine's Day card and/or stuffed animal (that will inevitably be thrown out) can be put towards beauty products. Or a massage. Or both.
Image via Istock