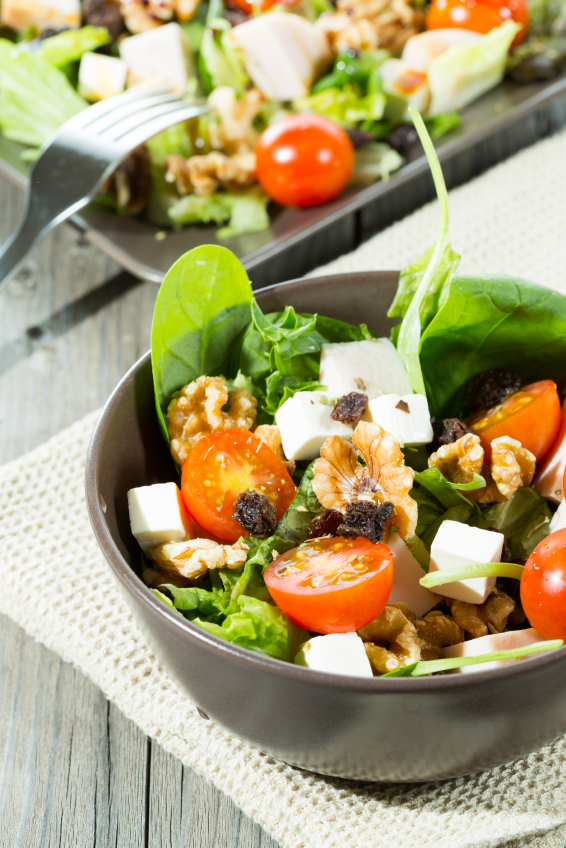 With the holidays (and holiday foods) coming up, we were curious about which foods would work best for our faces. As much as we love pie, we know it's probably not the greatest food to eat for clear skin. So, to get a straight rundown on which foods — specifically vegetables — would be best for us as the holidays approach, we asked nutritionist JJ Virgin about her top choices of vegetables that can make us look even more beautiful, and keep us at our optimal health. Here are the greens you should be eating all year round to keep your skin looking smooth and young, and your insides looking just as gorgeous.
Veggies for Clear Skin
Watercress: Loaded with antioxidants like carotenoids and manganese, this often overlooked veggie helps keep breakouts at bay.
Kale: Chock full of nutrients and antioxidants for clear skin — and lots more — this rock star superfood has earned its status. Always buy organic so you don't get nasty pesticides along with your vitamins and minerals.
MORE: 101 Best Tips For Clear Skin
Veggies for Anti-Aging
Broccoli: The nutrients in this cruciferous veggie protect against cancer and heart disease, among other ailments.
Brussels Sprouts: High in vitamin C, fiber, and other nutrients, this cousin of broccoli also helps protect you from deadly diseases.
Veggies for Moisture
Cucumber: These guys are about 96 percent water — hello, moisture! Juice 'em or chop one up in your salad to reap the benefits.
Spinach: This leafy, versatile veggie provides some serious nutrient punch and is about 92 percent water.
MORE: 10 Foods That Make You Look Tired
Veggies for Healthy Cell Production
Swiss chard: A powerhouse of nutrients and antioxidants, like vitamin C, will protect your cells from free-radical damage.
Leeks: This veggie, great in soup and stir fry, comes from the same family as garlic and onions. Its carotenoids lutein and zeaxanthin provide serious protection against macular degeneration.
Image via Istock Photo