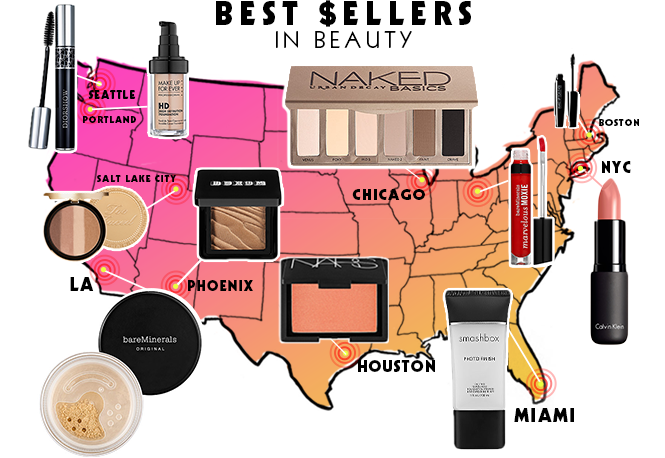 It's safe to say that when it comes to beauty products, we've seen our fair share. Practically every day, we're inundated with a new cream, stick, shadow or tool promising to make our lives easier, or at least prettier. We've tried and tested more products than we'd like to admit. All things considered, we know what it takes for a product to hack it in this business (and to sell off the shelves, both virtual and IRL).
With all this savvy, though, we were curious: Which products were selling out across the country, just in time for fall? New York's popular products are one thing, but there are 49 other states to take into consideration. In order to get the scoop, we went straight to the source, polling department and beauty supply stores in 30 of the most populated cities across the country to learn which beauty products were the top sellers.
MORE: The New Classics: 15 Modern Products That Have Achieved Cult Status
Overall, we found some surprises, some glaringly obvious realities and a few products that are absolutely dominating the country. Below are our final findings, including the most popular product in each category, plus some front runners that stood out.
MORE: Best of the Best: 20 Classic Beauty Products We Swear By
We want to know: Are these products the most popular in your city? Tell us your thoughts in the comments below!
*The information in this article is based on a survey of over 50 department and beauty supply stores in 30 states across the United States of America.