Hello everyone and happy new year! I'm on holiday and currently down under in gorgeous Sydney, Australia, where I'm discovering some totally cool beauty products. Some local beauty junkies have been bringing me around some hip spots and I'm so excited by the amazing products and designs I'm seeing.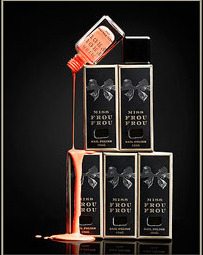 There is this fabulous nail polish line called Miss Frou Frou that boasts the fiercest shades ever. I was so taken with the Purple Rain color that I painted it on my nails on the spot. With everyone ooohing and aahhing, I helped them sell a bunch. The other seriously sexy shade is called Green Envy and it's a very cool alternative to dark winter nails.Instead of the same old Vixen hue, it is a deep shimmering green that is very luxe-looking. Check out their insanely chic shade range at missfroufrou.com.au and see which one jumps out at you.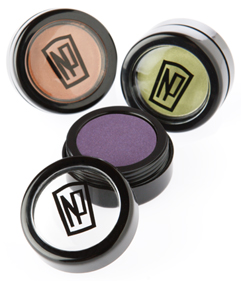 I was then taken to the Napoleon Perdis makeup store to browse through this line of makeup. Started by an Australian makeup artist, these products are available in the U.S. and are good for the makeup maven who is not afraid to play with crazy shades and heavier textures.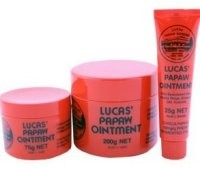 At a beachside health food store, I was told that all Aussies swear by their Papaw Ointment, which is supposed to be a cure-all for issues like dry skin, mosquito bites, even acne. I found a new version that's petroleum-free and contains the famous Papaw Tree ferment as well as all kinds of natural Australian secret ingredients. After a day at Bondi Beach with too little sunscreen, I applied this ointment at night and it soothed the burn magically. This product by far has my vote as best Aussie buy when visiting.
As an established makeup artist, many beauty brands send me samples of their latest products for consideration. I only write about the items that I truly love and I always abide by Daily Makeover's Editorial Ethics Pledge in each of my Positively Beautiful posts.