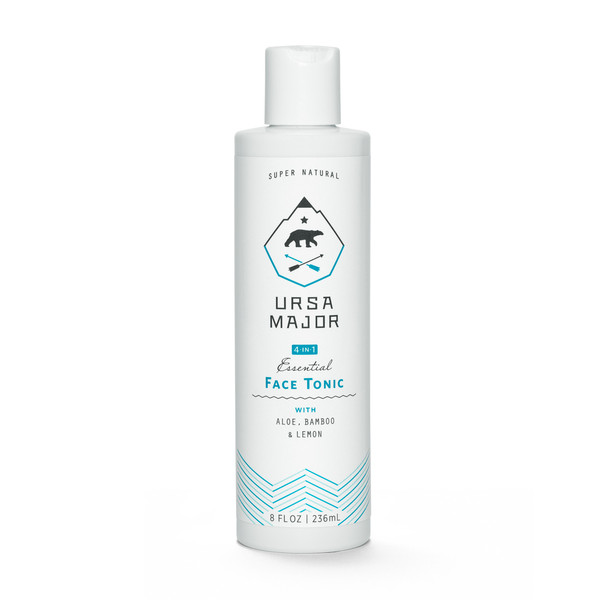 For the most part, women have the advantage when it comes to beauty buys—we have more choices of, well, everything than guys. But! There are a number of just-for-guys products that you may want to consider borrowing. Here, beauty experts reveal their favorite "male" products that they love to use themselves.
Clubman Mustache Wax ($4.95, clubmanonline.com)
Yes, you read that correctly: Stephanie Brown, master colorist at Nunzio Saviano Salon in NYC, says this very, very male product is one of her favorite go-tos. "I use it when I put my hair in a high ponytail or bun to tame the fly always," she says. "It comes with a little comb for easy application."
Harry's The Truman Razor ($15, harrys.com)
Anna Bernabe, a celebrity grooming specialist who's trimmed the (sexy) scruff of Michael Fassbender, Jake Gyllenhaal, and Tom Brady, swears by this razor. "I find that women's razors are really wide and don't fit in smaller areas like your arm pits—TMI, but it's true," she says. "A bonus is that it comes it cute colors like blue, ivory, olive and orange." She says she uses Dove Men+Care Shave Gel ($4.99, walgreens.com) as well, explaining that it "forms a creamy lather instantly and works better than most women's shaving cream." Added bonus? It won't clog up your razor.
Jack Black Intense Therapy Lip Balms ($7.50, sephora.com)
Celebrity makeup artist Christina Guerra calls this lip therapy for guys a "lifesaver" because it actually helps you rock matte lips with ease. "Ultra-matte lipstick is so on-trend and sophisticated, however, a lot of the new formulas can leave your lips parched and peeling," she says. "Wearing a lip balm under matte lipstick helps, but many are either too greasy—breaking the color down into a patchy mess—or too waxy. This absorbs quickly and provides a perfect canvas for color." Nice.
Ursa Major Men Face Tonic ($24, ursamajormen.com)
"I love spraying this on to refresh dull skin and wipe away impurities before prepping my skin for moisturizer," Anna Bernaby says.
Hinoki Eau de Toilette by Comme des Garcons ($120, amazon.com)
Katie Jane Hughes, butter LONDON's global colour ambassador, loves this male fragrance, which has notes of cypress, thyme, frankincense, and moss.
Read more: Natural Skin Care You'll Enjoy Using