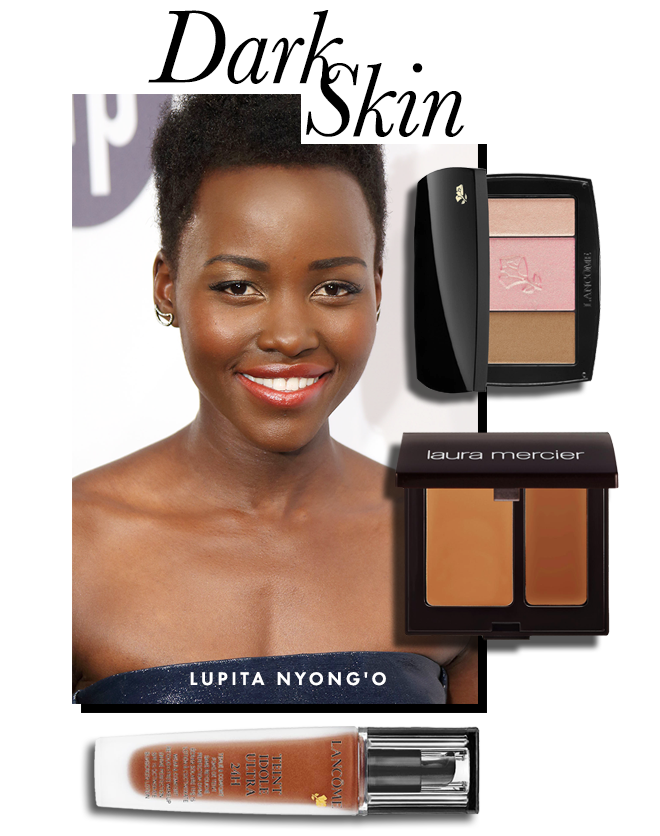 Oscar winner Lupita Nyong'o hasn't only made waves in theaters and at awards shows. Thanks to her flawless skin and bold approach to colorful makeup, she's also become something of a beacon of the beauty world. Fortunately for Lupita, she doesn't just have outstanding taste, but also an outstanding makeup artist in Nick Barose.
Those with dark skin know full well just how difficult it is to find makeup that matches (cosmetics industry, are you listening?). Barose, who has also worked with "Orange is the New Black" star Uzo Aduba, really knows what works, so naturally we turned to him for the best product recommendations for dark skin.
For creating clear, poreless skin like Lupita's, Barose starts with Lancôme Teint Idole Ultra 24H in 550 Suede C ($45.50, sephora.com), "a gorgeous deep, dark shade that sets to a nice velvety finish." While many brands have an alarming dearth of darker shades, Lancôme offers Teint Idole in an impressive 28 shades, so there's one for everyone.
Barose loves Laura Mercier Secret Camouflage in 7 ($34, lauramercier.com) for concealing any type of blemish or discoloration. "The color stays true, and doesn't turn lighter once it goes on skin," which, he notes, "a lot of other concealers do." And as for finishing touches? Go for Lancôme Blush Subtil Palette in 322 Rouge Flush ($43, sephora.com), which contains a shimmery bronze, a pinkish coral, and a rosy gilded highlighter "to add a healthy pop of color."
Read more: Best BB Cream for Your Skin