Last night I was really blown away with how glamorous and perfect the more mature actresses looked at the 2010 Oscars. They used lip colors to make a statement and it was very old school Hollywood.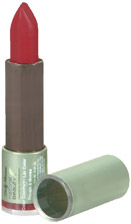 For the over 50 group Helen Mirren and Meryl Streep looked simply divine. The key to their youthful and beautiful makeup was all about the color rose. Using rose on cheeks and lips makes older skin appear light and romantic and paired with subtle defined eyes makes any women look polished to perfection. Try my Rose Bloom Lipstick by Sally Hansen Natural Beauty Inspired By Carmindy for a perfect rosy hue.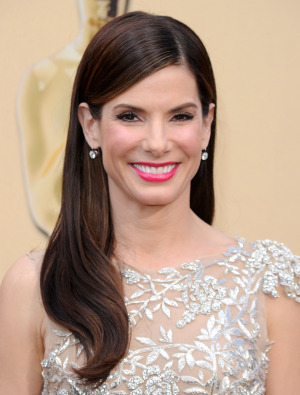 Credit: Jason Merritt /Getty Images
My favorites in the 40's group consisted of Sandra Bullock and Demi Moore who, let's face it, looked stellar and never ages. I'm sure she has a deal with the devil or something! For Sandra's look go for a universal shade of red like Givenchy Rouge Interdit Lipstick in Rouge Cancan on the lips and pair it with a highlighted eye and black liner. Demi played with pretty rosewood shades of pink on lips that matched her dress perfectly and defined her eyes with false lashes and black liner. Her look was accentuated with highlight on the top of the cheekbones, which made her skin look radiant.
The 30-somethings looked ethereal like Jennifer Lopez dropping her overly tanned look and going for sublime romance in mauvey lips and defined eyes. Try my Sally Hansen Natural Beauty Inspired By Carmindy Forever Stay Lip Gloss in Bloom to copy her look. Vera Farmiga chose to go bold in berry with her lips and lots of lashes for a fun flirty look.
So ladies the lippy is back and you don't need to walk a red carpet to have fun with new shades.
As an established makeup artist, many beauty brands send me samples of their latest products for consideration. I only write about the items that I truly love and I always abide by Daily Makeover's Editorial Ethics Pledge in each of my Positively Beautiful posts.