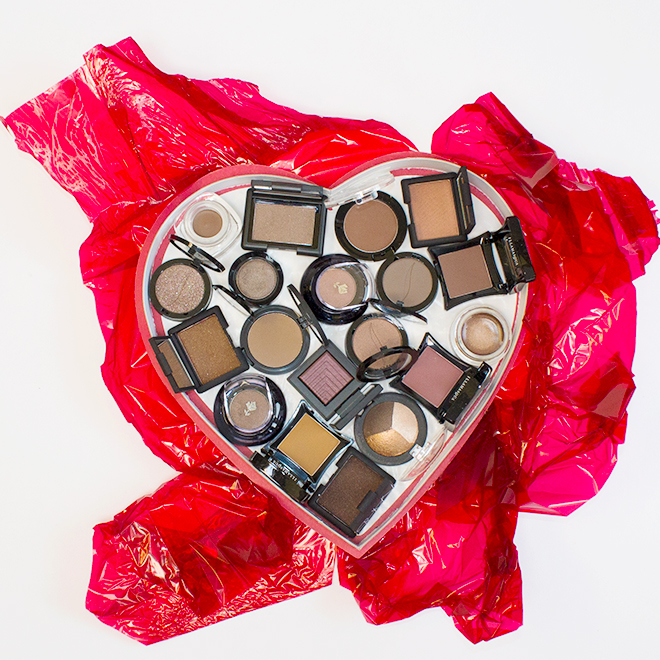 Whether you love it or hate it, most people can agree that the one thing Valentine's Day (and the day after) is good for is plenty of chocolates to go around. Possibly the only thing better than chocolate, though, is gorgeously rich chocolate-toned eye makeup. Taking a cue from the sweet that no one hates (and a color that is universally flattering on everyone), we've sorted out some of the best "chocolates" to give our eyes depth, dimension and– when the occasion calls for it–shine.
Caramels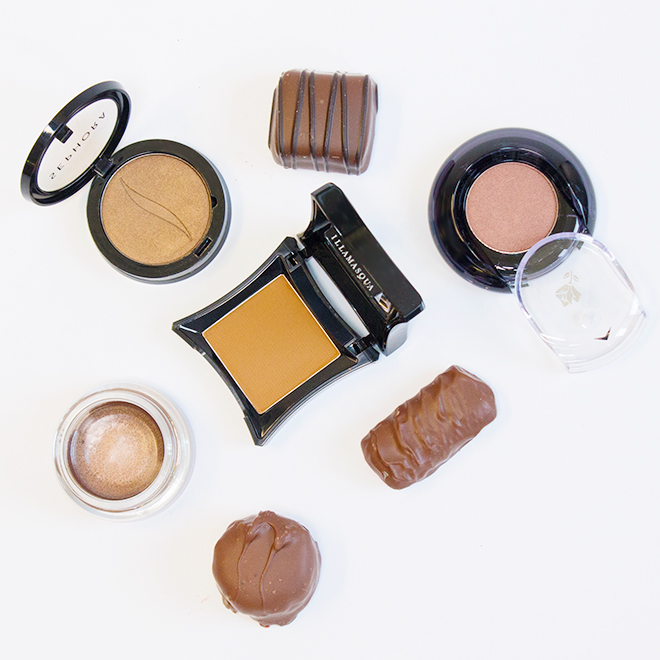 A light warm brown eye shadow shade is a great base for a smoky eye, or worn as a wash over the lid for a polished natural daytime look. If you prefer matte, you can even use one of these colors for contouring as well.
Milk Chocolate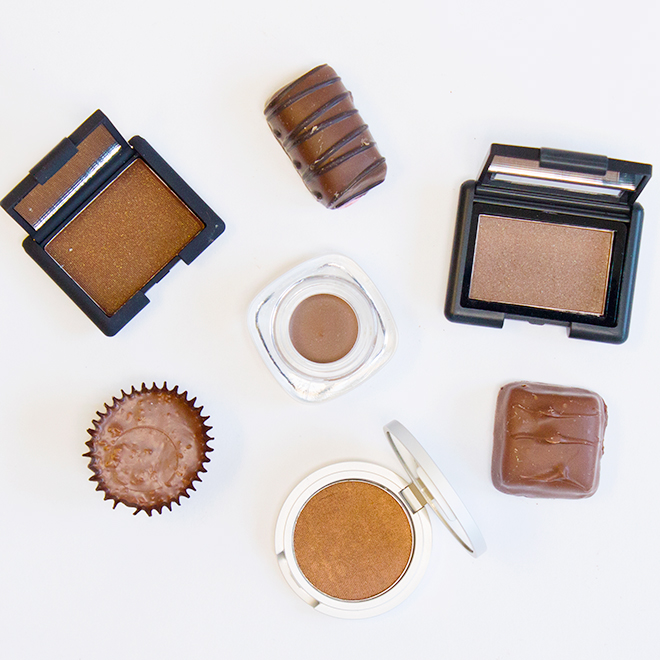 A mid-tone brown shadow is probably the most versatile shade to have in your beauty stash. Whether matte or shimmery, a medium brown eyeshadow can be wielded to create soft depth in your crease and along your lower lash line. A full wash all over the eye lid can create a dramatic look that's more glamour than goth, since it's a deep neutral tone.
Dark Chocolate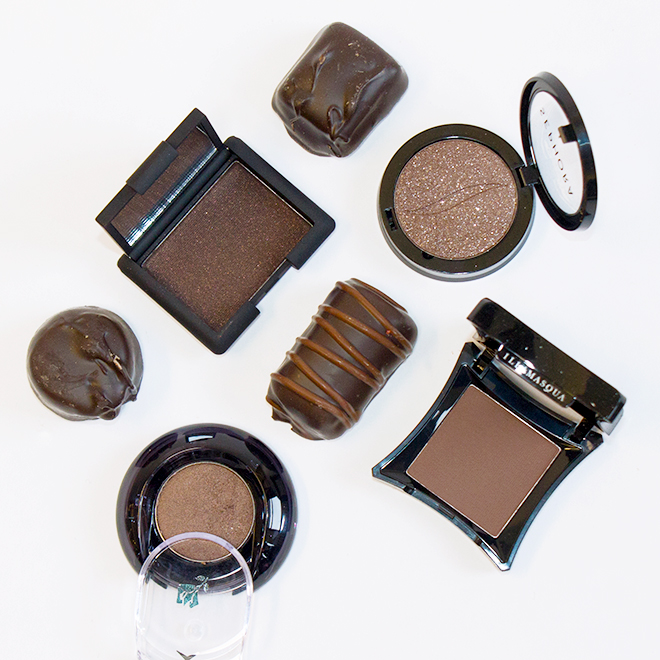 In lieu of liner, a dark brown powder shadow is an excellent liner for dramatic OR subdued looks. You can wet an angled eyeliner brush to create a stronger line, or use a smudger brush to line your lashes' outer corners, creating a soft  doe-eyed look. This is the perfect depth-definer for a smoky eye look, layering the "dark chocolate" eyeshadow over a "milk chocolate" or "caramel" color.
Cherry Cordials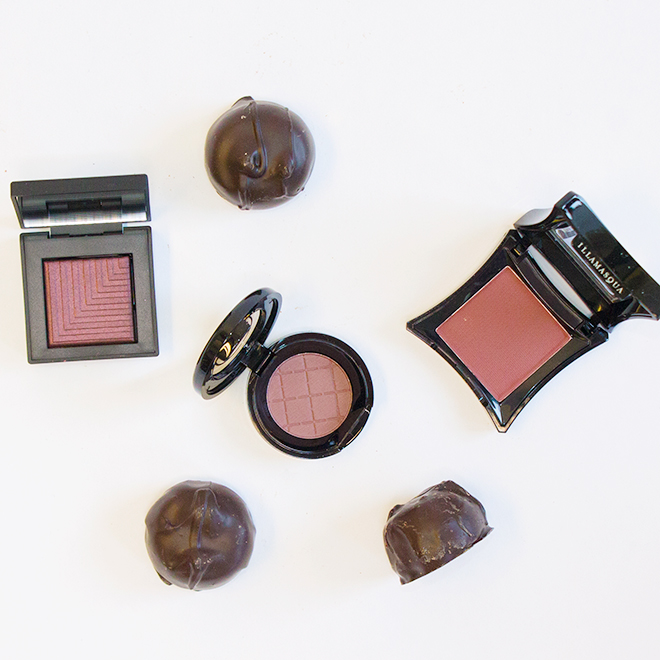 Veering on the plum or wine side, a "cherry"-toned brown eyeshadow makes for an unexpected dramatic color on the eyes. This too can be used as a smoky eye definer, but for the glamour-gutsy, a sheer wash of this shade all over the lid and blended into the crease is very vampy.
Read more: 10 Things to Buy for Your Best Girlfriends This Valentine's Day.