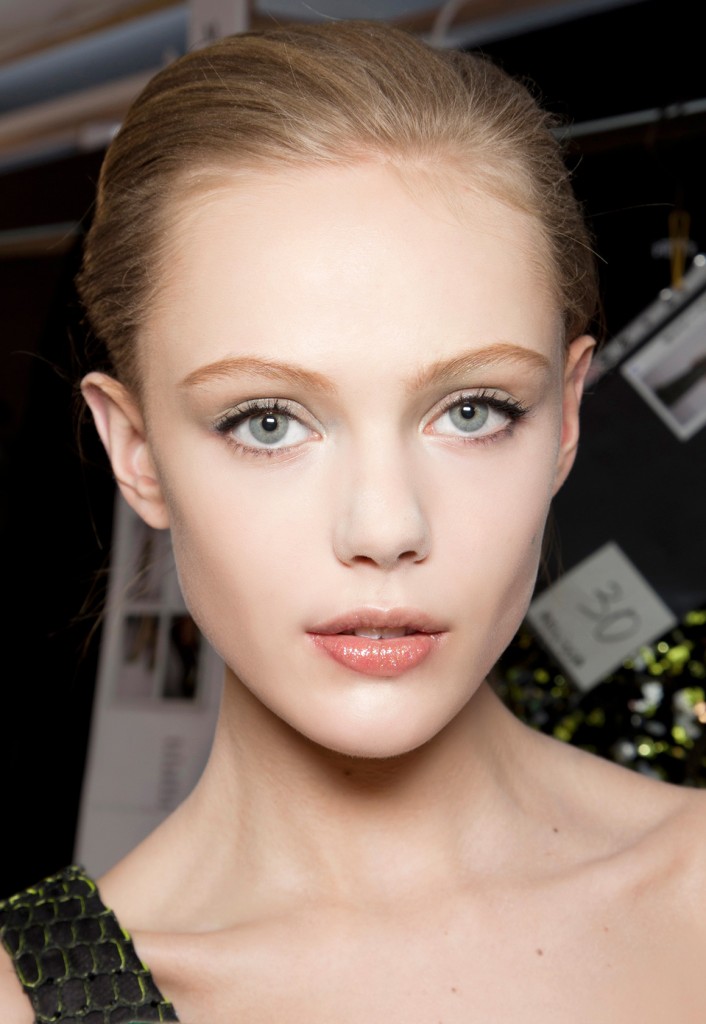 The term "anti-aging" seems pretty straightforward, but it's really anything but … and we tend to interpret it incorrectly time and time again. Anti-aging products are preventative; they can't turn back the clock, so most don't actually treat aging skin. With that said, the fact that most women don't start using these skin tone-evening, wrinkle-inhibiting products until after their fine lines have formed is certainly not the optimal approach. Your anti-aging regimen should start as young as your twenties and gradually become more thorough as you age. Dermatologist Dr. David Bank, MD gave us the lowdown on what ingredients should be incorporated into your routine as your skin matures through the years.
In Your 20s:
Once you reach your mid-twenties, your skin begins to produce less collagen, the protein that keeps the skin firm. The result is soft lines and spots—we call this "pre-aging." Although these signs will be minimal in your 20s, it's important to practice proper prevention to keep them that way.
Antioxidants
"[They] help to repair any damage that was caused by the sun, pollution, or stress by neutralizing these damaging free radicals," says Dr. Bank. "They also promote skin cell growth." Because the effects of sun damage become more pronounced later in life, it's imperative to treat and prevent sun damage as it occurs.
Try: NeoStrata Daytime Protection Cream SPF 15
Retinols
The over-the-counter version of retinoids, "[They] have shown to be beneficial for anti-aging by repairing your skin, such as smoothing fine lines and fading dark spots," Dr. Bank says.
Try: Skin Medica Retinol Complex
In Your 30s:
Your skin's moisture level has dropped, making formed fine lines even more noticeable. This dryness also contributes to a duller complexion, so it's time to up the ante of your anti-aging routine to make it a little more powerful.
Vitamins A and C
When choosing antioxidants, opt for vitamins A and C: Not only do they repair damage, but they work to brighten the skin, too.
Try: Neutrogena Rapid Tone Repair Moisturizer Night
Peptides
"Peptides are small proteins that help promote skin cell growth and help to make your skin look younger," says Dr. Bank. Collagen is held together by peptide bonds—thus, the more peptides, the more collagen.
Try: Olay Regenerist Night Recovery Cream
Niacinamide
Dr. Bank says, "Niacinamide helps to protect and repair skin from damage by preventing the formation of dark spots, boosts collagen growth, and improves your skin's natural moisture barrier."
Try: Paula's Choice Skin Balancing Invisible Finish Moisture Gel
Alpha Hydroxy Acids
Not only are they natural exfoliators, so your skin looks brighter and healthier instantly, but alpha hydroxy acids also boost your skin's cell turnover rate. "[This] helps to fade dark spots and fine lines and wrinkles," as well as prevent them, says Dr. Bank.
Try: Murad AHA/BHA Exfoliating Cleanser
In Your 40s:
This is the era in your life when you really want to start boosting collagen production, so it's time to turn to the big guns.
Hyaluronic Acid
"Hyaluronic acid boosts collagen production and helps your skin to maintain a healthy hydration level," says Dr. Bank.
Try: SkinCeuticals Hydrating B5 Gel
Topical Retinoids
Retin-A has been proven to boost collagen production more than any other ingredient out there, so it's wise to consult your dermatologist for a high-strength prescription version. Regardless, there are plenty of inexpensive (but less potent) options on the market, some of which you can find at your local drugstore.
Try: RoC Retinol Correxion Deep Wrinkle Moisturizer SPF 30
Read more: Anti-Aging Skin Care for Beginners