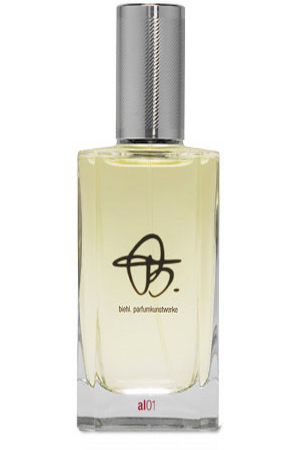 I recently returned from an inspirational trip to Berlin. While there, I checked out the fantastic art scene and innovative design of their beauty products.

I first went to Berlin's Neues Museum to check out the 3,400-year-old bust of the beautiful Egyptian Queen Nefertiti, as well as the makeup kits and containers from Queen Mentuhotep's tomb from about 1,540 years ago. It just goes to show how far back the use of lotions and potions go. So you see, my dear ladies, primping is our ancient rite as women!

Next, it was over to the Helmut Newton Foundation to see the famed photographer's work in fashion and beauty. It is as amazing and legendary as ever up close and personal. I then trotted off to KaDeWe and Lafayette Shopping Centers for a little beauty shopping and discovered the fabulous line of nail polishes and other colored treats from the Berlin brand Uslu Airlines. I snatched up my favorite shades that are ripe and ready for spring in OSM (a light turquoised green), NIM (a light steel blue), THF (a chrome), SMV (bright orange) and TDK (a rose nude).

Next up was the fabulous German fragrance brand Biehl Perfumes, which comes in numbered scents. Of course I always teeter toward earthy sexy smells, so I purchased the #03 and was complimented the rest of the day and well into the night. The next day, it was over to Breathe, a small but ever-so-chic skincare and fragrance shop that caters toward the natural, the organic and the highly designed. The wonderful owner Gregor talked to me about the great concept around the shop while I gathered a few products from the awesome line Julisis. I grabbed the Facial Oil Serum, Silver Wash Night and Eyemulsion, which are all packed with rich antioxidants and natural botanicals for fresh and beautiful skin.

The only problem I encountered in Berlin was getting all my beauty booty back to NYC, as I forgot I had only brought carry-on luggage. Thanks to good old Fedex, it should arrive any day now.

As an established makeup artist, many beauty brands send me samples of their latest products for consideration. I only write about the items that I truly love and I always abide by Daily Makeover's Editorial Ethics Pledge in each of my Positively Beautiful posts.